Live-in care is a popular type of home care. Here, a carer will live in your home and provide round-the-clock support. This particular type of home care may be best suited for older adults who require regular supervision.
There are lots of benefits to live-in care, particularly for people who would prefer to receive care within the comfort of their own homes.
In this article, we've explained what live-in care is, the benefits, how to find a live-in carer and what you'll need to provide for them.
Kickstart your home care search
Browse the best live-in care near you.
Find local live-in care
---
In this article:
---
What is Live In Care?
Live-in care is where a fully trained carer lives in the home of you or your loved one, meaning around-the-clock care is provided. People choose live-in care when regular home care visits are no longer enough.
Live-in care is often carried out by a handful of compassionate carers. You may have a main carer who looks after you during the day and additional carers who cover when your main carer is asleep or unavailable.
A live-in carer's main focus is to support any specific needs, keep you comfortable and promote independence in care.
Live-in care allows couples with differing care needs to remain together. Many live-in care services offer a trial period to ensure you or your loved one are happy with your chosen carer.
---
The Difference Between Domiciliary Care and Live-In Care
Both live-in care and domiciliary care take place within the home. The tasks carers help with are often similar, including things like getting in and out of bed, washing and getting dressed.
Live-in care involves care workers being with you or your loved one 24/7 while the length and frequency of domiciliary care depends on your loved one's needs and requirements.
Visits are often one or two hours and can occur every day or just once or twice a week.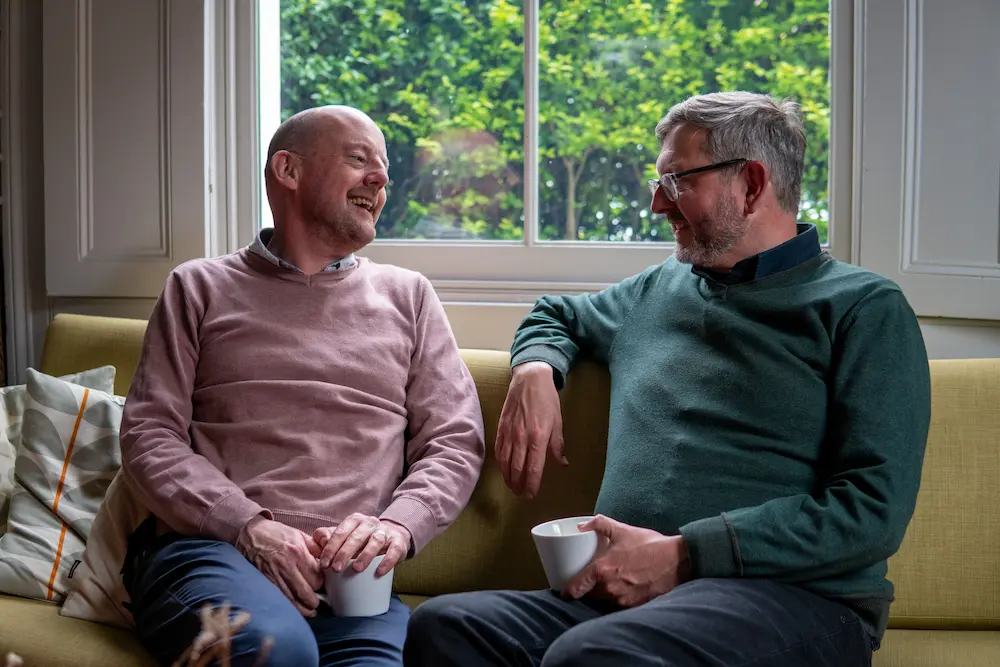 ---
The Benefits of Live-in Care
You're able to remain in familiar and comfortable surroundings
Your family and friends will be given peace of mind that you're being properly looked after by an experienced live-in carer
You'll be able to maintain your independence and have a more structured daily routine
You'll have access to dignified and respectful personal care
Specialist conditions such as Alzheimer's, Multiple Sclerosis (MS) or Parkinson's can also be treated through live-in care
Always having someone to talk to will work wonders for your mental health and emotional wellbeing. A care plan and care package will map out your preferences, including hobbies. A carer can make sure these hobbies are maintained and that you stay connected to other family members and friends
---
What Do Live-In Carers Do?
There's a variety of tasks live-in carers can help with - both inside and outside of the home. Here are some examples:
Personal care
Emotional support and companionship care
Household chores
Medication management
Providing transport to and from appointments and anywhere else you need to go
Food preparation and making meals
Mobility support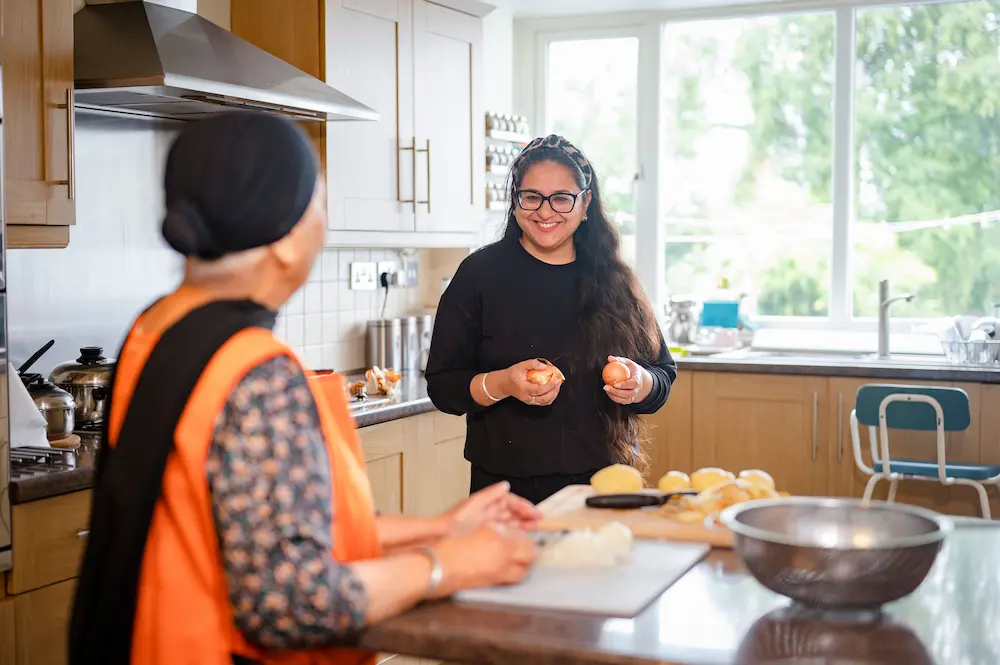 ---
What Does a Live-In Carer Need?
The main thing a live-in carer needs is their own room. This room should be spacious enough for the carer to live comfortably. It should also have a strong Wi-Fi connection.
Although a live-in carer won't need their own bathroom, they will require the use of bathroom facilities. There should also be enough space within the bathroom to store any toiletries.
Similarly, the carer should have access to a functional kitchen. This is where they'll make your loved one some delicious and nutritious meals!
These requirements will vary from care provider to care provider.
---
How Much Does Live-In Care Cost?
We're partnered with some of the UK's largest home care providers, many of which offer live-in care.
Our internal data based on these providers shows that the average cost of live-in care in the UK is around £228 a day. So, if your loved one receives live-in care seven days a week throughout the year, this would cost around £1,596 a week.
This cost will vary from region to region, with care in the North of England often costing less than in the South East or South West.
The required level of care and support largely determines the cost of live-in care. Often, live-in care is more cost-effective for couples, allowing them to remain in their home surrounded by loved ones.
---
How to Find Live-In Care
You can use Lottie to find home care near you. You can request a free home care shortlist through our service, and we'll send you the best home care providers in your local area, all of which have carer availability.
We're partnered with the best live-in care agencies across the UK, including in the following locations:
You can also use the following websites and services to find a local live-in care agency near you:
---
Live In Care Alternatives
An alternative to live-in care (and home care in general) is that of a care home or somewhere similar.
We're partnered with care homes and care home providers throughout the UK that you can explore through our care home directory.
Here are some of our best care homes in the UK:
---
Lottie matches care seekers with the best home carers for their care needs. You can request a free home care shortlist, where we'll find you home care providers with availability in your local area.