Personal care is needed when you or your loved one begins to require some extra help in your day-to-day lives. This support allows you to continue living a comfortable and enjoyable lifestyle - whether this is in a care home or within the comfort of your own home.
Personal care includes any type of support with tasks essential to everyday living, such as getting dressed and undressed, washing, bathing and using the toilet.
Here, we've delved into personal care, including what it is, the different options and its benefits.
Kickstart your care search
Discover the best care homes in your area through Lottie.
Find your nearest care home
---
In this article on personal care:
---
What is Personal Care?
Personal care is support with daily living tasks - often of a personal nature - such as washing, getting dressed and undressed, using the toilet and anything else relating to personal hygiene. Meal preparation and cooking food are also considered examples of personal care.
Often, older adults or those with additional healthcare needs require personal care support.
When receiving personal care, you or your loved one will be given a care plan. This plan will include specific things that you need assistance with and will help promote dignity, health and wellbeing.
Personal care can be given in a few different settings, such as within a care home, in some retirement homes and through a home care provider.
Along with taking care of your needs, somebody working in personal care will ensure you're looked after in a dignified, sensitive and respectful manner. Carers will also encourage you to live independently where possible.
Examples of personal care
Here are common examples of personal care support needed by many individuals on a daily basis:
Getting dressed and undressed
Getting in and out of bed
Using the toilet
Other personal hygiene tasks like showering, bathing, shaving and hair care
Applying hygiene products such as creams and lotions
Podiatry (foot care)
Taking care of your teeth and gums
Medication management
Changing incontinence pads
---
Benefits of Personal Care
Personal care has numerous benefits, both to your emotional and physical wellbeing. It also has benefits for family members and friends.
More independence - Personal care can be adapted to your or your loved one's exact needs. This means independence can be maintained in a safe environment. Care homes even offer transportation where required

It'll help you maintain a good quality of life - Personal care improves your quality of life by focusing on mental, emotional and physical health

Receive a superb standard of professional care - Though often rewarding, being a carer for a family member can put a strain on your work and personal life. Through personal care in a care home or through home care, the burden can be eased while your loved one receives excellent care

It promotes dignity - Dignity in care refers to providing respectful support. By looking after somebody's needs with compassion, a more positive self-image can be formed

Added companionship - Living alone can lead to feelings of isolation. Through personal care services, you or your loved one can form a meaningful and genuine bond with your carer. Previous research has revealed that a good social life as an older adult can prevent any feelings of loneliness and have a positive impact on mental health

Customised care plans - Custom care plans and care packages clearly map out your needs, including things like medication management and any specific health conditions. This also makes personal care a more flexible and tailored form of support

Improved hygiene - Having excellent personal hygiene will make infections less likely

Peace of mind for yourself and your loved ones - We understand the desire to try and stay on top of everything. However, if day-to-day tasks become too much, personal care can help ease some of this burden
---
Types of Personal Care
Personal care services are built around individual needs and personal routines. Below are examples of the various ways you can receive personal care support.
Personal care in a care home
In a residential care home, residents are provided with personal care.
Our care homes state what type of care they provide. Much of personal care is covered within residential care, and you can enquire about specific needs or conditions when making contact with one of our homes.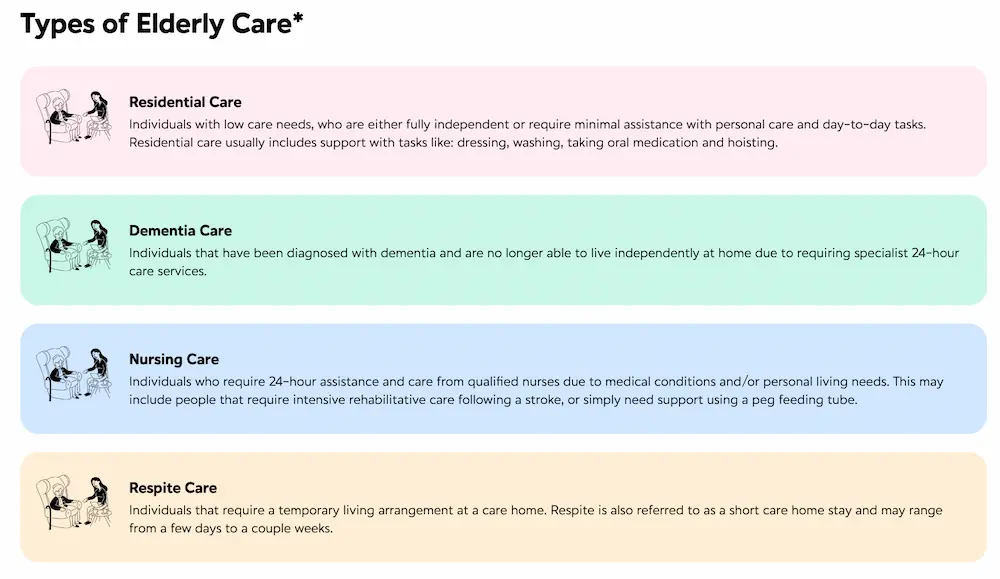 Personal care for dementia
People with late-stage dementia will need more help with everyday tasks, particularly hygiene-related tasks such as washing, bathing and getting dressed and undressed.
Specialist dementia carers - such as those within a dementia care home - are trained to understand and gently deal with feelings such as anxiety and irritation that may emerge.
Over time, a carer can form a trusted relationship with somebody who has dementia. They can also promote independence by helping your loved one make decisions for themselves, including how they'd like their daily routine to look.
Shared lives
The Shared Lives scheme matches people with care workers - who will then begin living together. This allows you to integrate into a family unit, while also having access to whatever care and support are needed. This could either be short-term or long-term.
Through the Shared Lives scheme, some carers become regular daytime or overnight visitors, rather than you actually living together.
Live in care
Here, a carer lives in the house of whoever is receiving care. Live-in care has several benefits, including round-the-clock support and plenty of companionship. If you could use some extra socialisation and have enough space in your home to accommodate an extra person then live-in care is a great option.
If you choose 24-hour live-in care, you'll normally have two or three carers that rotate. There may be a main live-in carer who lives with you full-time, along with other carers who provide support when your main carer is sleeping or unavailable.
Visiting care
Through this form of personal home care, a carer will spend a certain amount of time with you or your loved one. Depending on your needs, this could be an hour or week or multiple visits every day. Visiting care aims to be flexible and adaptable to your needs.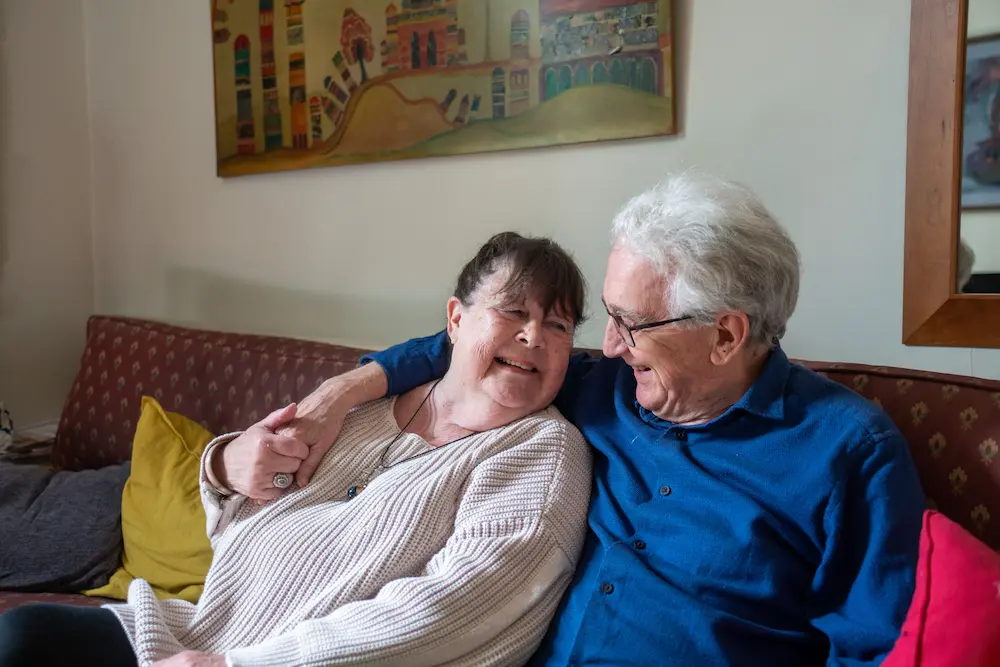 ---
How to Find Personal Support For a Loved One
A care needs assessment determines your loved ones unique care needs, the type of care and support they require and how frequently. The results of a care need assessment will help you to know the exact level of personal support your loved one requires.
A financial assessment will immediately follow a care needs assessment. This will determine whether the local authority will help with care fees. If you or your loved one is eligible, the local authority will often arrange whatever care is required on your behalf.
You can use our directory to find a care home near you offering personal care.
If eligible, your local council can also arrange help at home from a paid carer.
---
When Is Personal Care Needed?
It's perfectly normal for needs to increase as we age. Your loved one may find day-to-day life more difficult to stay on top of.
It can be tough or uncomfortable for a close family member to carry out some of the more intimate tasks regarding personal care. In this case, it might make more sense for a trained carer who is used to these scenarios to step in and lend a helping hand.
If your loved one could do with some extra help with any of the tasks we've discussed in this article - or you think one of the options we've mentioned could be of benefit - then it might be the right time to discuss venturing into the realm of personal care services.
The best carers will make your loved one feel comfortable while providing gentle encouragement and a friendly face, allowing a trusted bond to be formed over time.
---
Find Personal Care Through Lottie
We offer several ways to find personal care for you or your loved one.
Our residential care homes pride themselves on offering compassionate and respectful care tailored to each individual and their specific needs.
What's more, many of our retirement homes offer personal care at an additional cost, such as Earlsdon Park Village in Coventry.
Finally, we're partnered with some of the country's largest home care providers. You can request a free shortlist and we'll send you a list of relevant providers in your local area with carer availability.
---
Lottie matches care seekers with the best care homes for their needs. You can request a free care home shortlist from our care experts, who will share homes matching your budget, location and type of care needed. You can also search for a care home through our easy-to-use directory.