If you have an elderly loved one who needs care, they might be worried about losing their independence. This loss of independence will mean relying on others to help them out on a day-to-day basis.
Ensuring your loved one enjoys as much independence as possible can promote some really positive feelings. By doing this, they'll feel that they have a clear purpose in life.**
Promoting independence is key to helping your family member maintain a good quality of life - whether this is in a residential care home or when receiving home care.
This article looks at what independence is in health and social care and how best to promote it, along with the roles that amazing care homes, community links and communication can play.
Simplify your search with Lottie
We help care seekers find what they're looking for.
Click here to learn more
---
In this article:
---
What is Independence in Health and Social Care?
Independence means having total control over your own life and any decisions made about it. Some of the challenges posed by the ageing process can challenge this definition of independence, such as when you or your loved one begins to require assistance with daily living and tasks.
Throughout our adult lives, the majority of us will have no problem making our own decisions and performing actions without any help. However, as we progress into our older years, being less mobile can also lead to us having less independence.
With the right care package and care plan in place though, you can still enjoy plenty of independence whilst also receiving any necessary social care and support that they require.
Receiving live in care, entering into an independent living scheme or living in a brilliant residential care home allows you to maintain your independence is a great example of independence in health and social care.
---
The Importance of Encouraging Independence for Elderly People
Promoting independence in the elderly is simple: it's about enabling people to do more for themselves, make choices and have a greater degree of control over their life.
Though entering social care can cause your loved one to lose some independence, it's important that you support them and provide assurance that they're still capable of doing things for themselves.
Though meeting care needs is always important, when a care home promotes independence, its residents will feel as though they're viewed as individuals. In turn, this will lead to a sense of achievement and greater purpose on a day-to-day basis.
How a care home promotes independence is really important. You shouldn't be totally left alone though. Instead, it's important to focus on individuals and their personal needs. In a care home, this means looking at all aspects of daily life and activities, before taking a tailored approach that balances independence, support and care.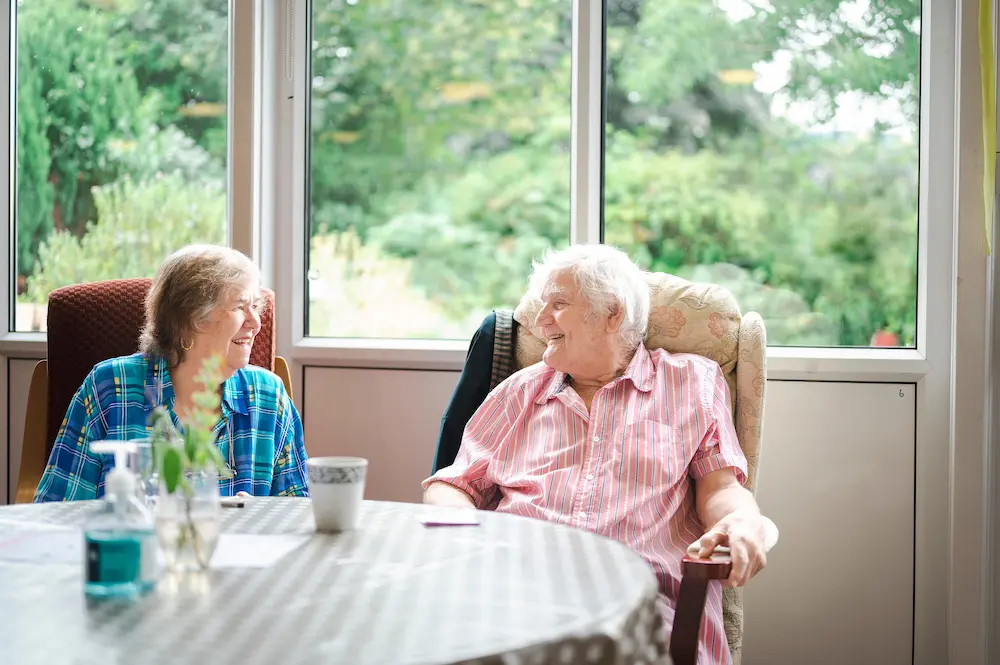 ---
When encouraging independence in your elderly relative or a new care home resident, your efforts may be met with some resistance. In this case, you need to be gentle and compassionate while supporting your relative in a caring way.
Promoting independence doesn't mean leaving you alone though. Instead, your support should be accommodating while enabling them to be as independent as possible. Providing your loved one with plenty of input on decisions that affect them can have an emotional and physical benefit.
Somebody's desire to remain independent won't always be reflected in their capabilities, with this becoming increasingly noticeable as time goes on. Giving your loved one as much of a say as possible when it comes to decisions that affect them can have a positive impact on their wellbeing.
The same applies in a care home. Residents will be properly looked after and cared for, while also given the chance to do things for themselves like set a routine or decide what activities they're going to do.
---
Different Ways To Encourage Independence
Decision-making
At the heart of independence is the ability to make decisions for yourself. It's understandable if you feel worried about your loved one losing independence and some of their self-determination - this is a totally normal reaction.
Here are some key things that care homes and carers can think about when it comes to the decision-making process:
Don't assume that somebody is unable to make a decision for themselves
Gently encourage your loved one to make healthy life choices by providing them with any relevant information
Having a degree of choice and control can help older people maintain existing skills
Reassure your loved one or care home resident that the choice is completely theirs
Care home residents can be given an active role in arranging engaging activities
In practice
When your loved one's own abilities change, it's easy to overlook some of the choices that can feed into their sense of independence.
Here are some ways that carers and care homes can promote independence in practice:
Encourage them to do as much as they can. If they can't perform a task by themselves then assist them with the trickier bits
Involve your loved one in everyday decisions like choosing their own meals or routine
Also involve them in larger decisions, such as social care options or home adaptations
Care homes should also involve their residents in the decisions mentioned above, whether these are minor (setting a routine) or more significant (what type of care is needed)
We understand the importance of maintaining independence as you get older, so here are plenty of other ways to best provide support to a care home resident:
Having your loved one take care of their own personal hygiene and dressing, with the aid of safety adaptations if needed
Engaging in social activities within a care home
Participating in events away from a care home (such as day trips)
Playing host to visitors at a care home
Gentle exercise (such as going for a walk or stretching). Exercise is beneficial to all and should be encouraged wherever possible, even if it's only a case of strolling around the garden
Making drinks and light snacks
Making and receiving phone calls
Using computers, tablets or similar devices
Taking part in board or card games. Stimulating activities like building a jigsaw puzzle will help to keep your brain active
Volunteering where possible, such as knitting hats for baby units
Making choices about their own diet and meal selection
Running small errands
Moving independently around a social care setting (again, with the help or grab rails and similar equipment if necessary)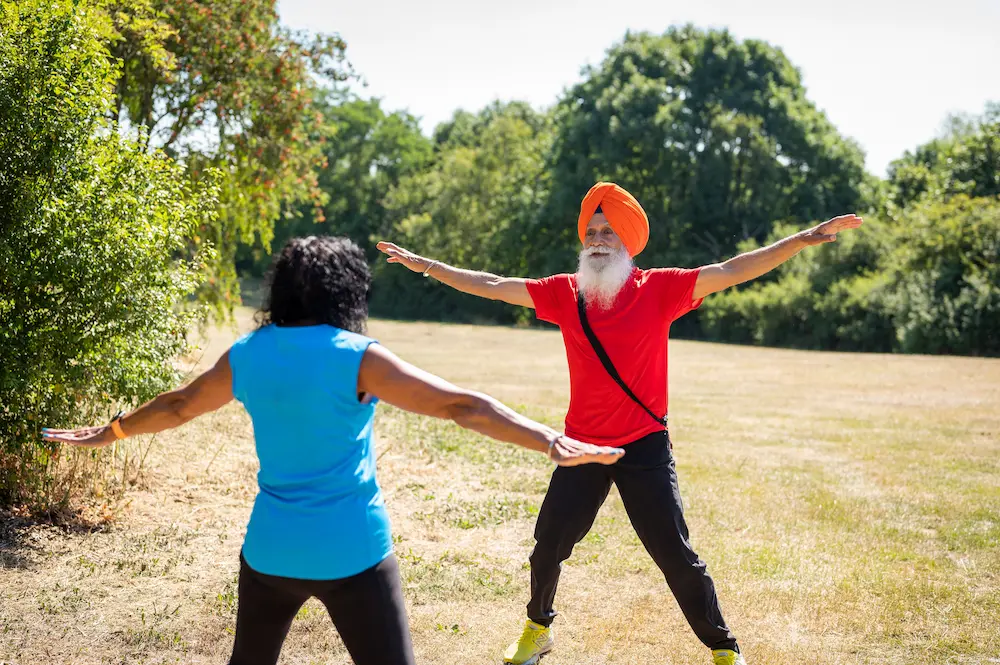 Bear in mind that these sorts of activities for older adults should be chosen with the individual in mind, according to their unique abilities and their likes/dislikes.
---
Personalised Goals
When it comes to promoting independence and giving somebody a genuine sense of purpose, choosing the right goals is really important.
To do this, you should agree on goals with your loved one, taking into account what's important to them and what it is they want to achieve. Goals could include things like taking part in physical activities, community groups, projects or other social and leisure activities, along with practical or everyday tasks.
Care homes can help your loved one achieve their goals as they have numerous members of trained staff who will spend quality time with them throughout the day.
Make sure that your loved one's goals:
Take their mental health and wellbeing into account
Reflect on what it is they want to achieve
Consider how their conditions or experiences affect them
Reflect their best interests and wishes
When creating these goals, be sure to write them down and give a copy to your loved one, along with any other family members, friends or carers (if they agrees to this).
---
Developing Relationships
Promoting independence doesn't just create a renewed self confidence or heightened sense of self-esteem, but can also develop and strengthen relationships between residents and staff within a care home. Care home staff members are often on-hand to help residents on an individual basis where required.
Care homes will guide people and their carers towards opportunities which aim for maximum independence, allowing them to feel a sense of purpose. Care homes will also support people to maintain and develop rewarding social relationships. This could include helping their residents travel and setting up communication between residents and their family members.
---
Being surrounded by a supportive community can go a long way to promoting independence.
Strong community links will help ensure you or your loved one will be put in touch with people in similar situations, while an encouraging community will often work with partners to develop groups that can provide support to each other.
Community, social relationships and support networks can all help support your loved one and contribute to their independence.
---
Communication
Some of the ways you can ensure good communication with your loved one or someone you're caring for are by:
Providing details of who to go to with any questions or worries
Explaining how to contact different social care services
Helping them make any decisions regarding social care or support
Providing quality advice and information is an effective way of promoting independence. Many county councils, local authorities and other public services play an important role in ensuring you have access to information that'll allow you to make healthy lifestyle choices.
When promoting independence in care, good communication is really important. When you or your loved one's health and care needs increase, any necessary information should be provided to them. This will also help with managing new health and care needs as they arise.
Having an excellent level of communication between a care home and their resident will allow independence to remain and flourish at a much older age. This communication includes access to advice when planning for later life as support needs develop or increase.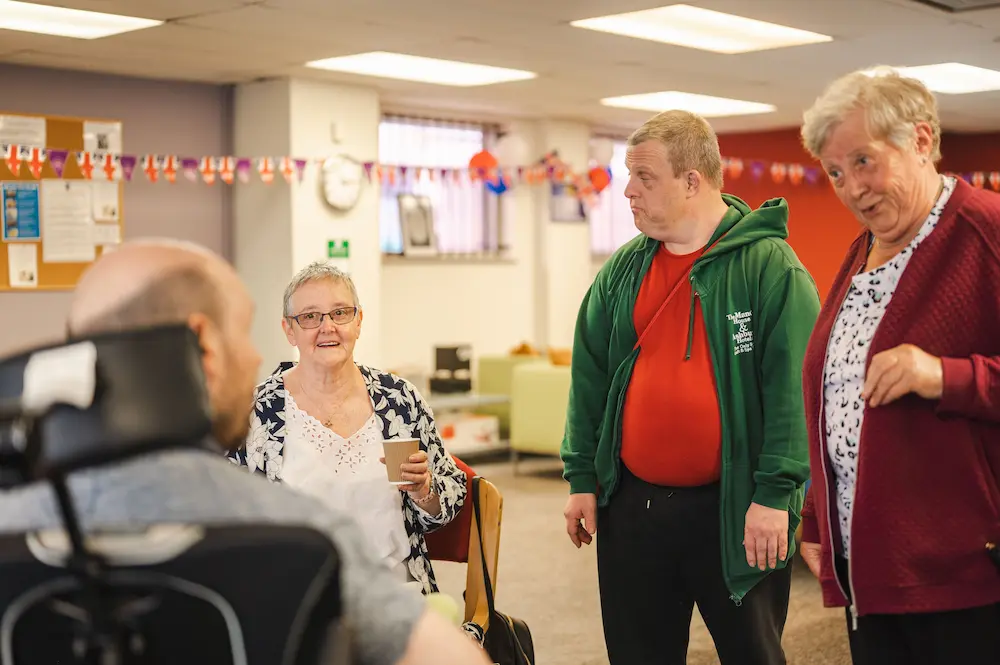 ---
Involving the Person
Promoting independence as someone receives care and support will involve you or another carer working closely with them to agree on what support they need to stay independent.
As we mentioned earlier, you should be working towards goals that are separate from that of ongoing care and support. Be sure to speak with your loved one about how they'd like to be supported and what they'd like to be able to do through their newly-found independence.
Make sure that your loved one or care home resident:
Knows what support is available to them
Knows how to ask for services such as intermediate (short-term) care
Understands what is involved in different services
---
Risk
Supporting your loved one to regain their self confidence and independence will require some risks to be taken. Putting together a risk assessment and planning for different eventualities can help to manage this risk and maximise the chances of your loved one staying independent.
When doing this, you should think about:
Your loved one's wishes and quality of life
Any risks linked to specific activities or the environment
What might help reduce the risk e.g. equipment, reminders and support from others
What effect will taking the risk have for the person, along with the staff supporting them
---
Helpful Resources
Social care package for elderly people
Developing effective services that make a difference in people's lives (YouTube video)
Strength-based approaches to independence in care
---
Finding a care home near you can be a stressful and time-consuming operation. Thankfully, Lottie removes much of the difficulty from this process by connecting elderly people to the UK's very best care homes through smart technology and years of human expertise.
Check out Lottie and everything care-related we have to offer!