Many care homes offer regular social activities and group activities to keep residents entertained and engaged, including things like gardening, painting, board games, gentle exercise, bingo and day trips out.
A dedicated activity coordinator often organises these activities. This person's role is to plan and run activities within the home, ensuring residents receive a fulfilling experience.
In this article, we've looked at what an activity coordinator does, the activities offered in a care home, why this is such an important role and how to become an activity coordinator.
Kickstart your care search
Discover the best care homes in your area through Lottie.
Find your nearest care home
---
In this article:
---
What Is An Activity Coordinator?
Activity coordinators take care of organising social activities in a care home. An activity coordinator may also work in someone else's home or as a part of the local community through social care.
Depending on the size of the home, an activity coordinator may need to organise group activities for quite a few people! They'll then help run these activities while encouraging residents to participate, help them take part, answer any questions or resolve any issues as they arise.
As a part of their role, activity coordinators will speak to residents and find out what new activities they'd like to try. They may also ask about any old hobbies that could be incorporated into an activity. Asking these questions will allow activities to be tailored to individual interests.
If trips out of the home are possible, the activity coordinator will be the one to organise these and any transport needed, along with ensuring the correct procedures are followed for the trip.
Sometimes, an activity coordinator will also get involved in fundraising for the home, utilising their connections within the local community.
---
What Activities Are Offered In a Care Home?
A fantastic variety of fun care home activities are available at homes throughout the UK, including at the homes we're partnered with!
Here are some examples of activities organised by an activity coordinator within a care home:
Arts and crafts
Baking and cooking
Book clubs
Singing and other musical activities
Dancing
Other forms of gentle exercise, such as chair-based exercise and yoga
Gardening and flower arranging
Bingo
Pub quizzes
Board game nights
Hair and beauty treatments
Meditation and yoga
Wellbeing classes
Visits from local schoolchildren
Trips to nearby places of interest
Celebrations for special occasions such as birthdays
A diverse activities programme is essential for care home residents. Some people like doing different things, so having enough options means there will be something for everyone.
Special activities and events
We work with our partner care homes to put on a range of special events aimed at residents and the wider community.
Our Carechella Festival at Portsdown View in Hampshire offered live music, delicious food, traditional fun fair games and positive mantra stone making. This event brought together people of all ages.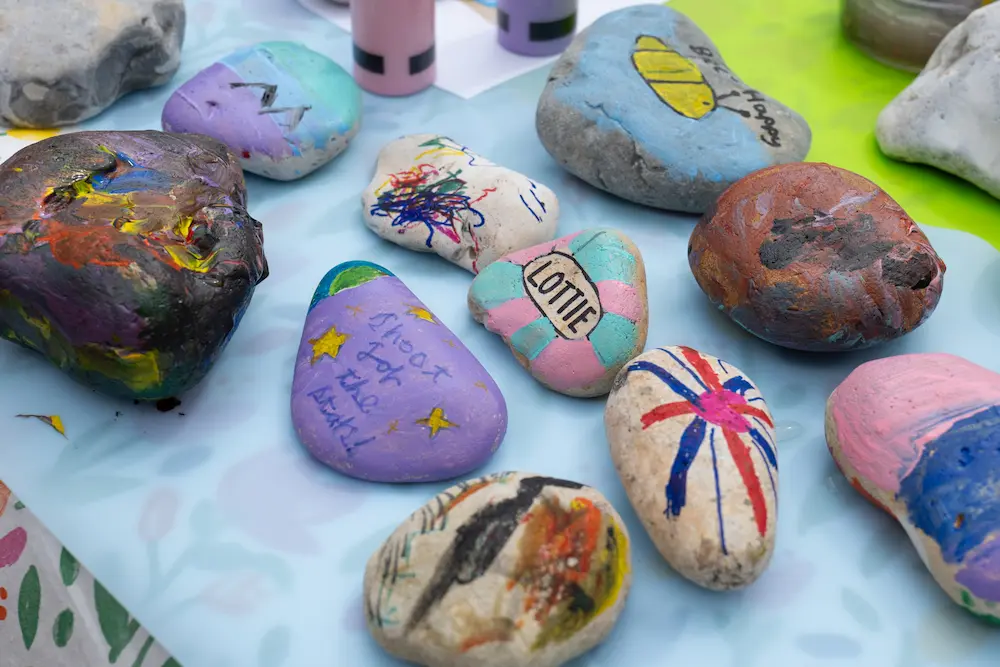 At Alston House in Eastleigh, we worked alongside the home's wellbeing and lifestyle coach to organise a packed week of fun activities, including a visit to the River Itchen Valley Park where residents raced their own boats.
---
Why Are Activity Coordinators Important?
There are several reasons why being an activity coordinator is an incredibly important role.
Without activities, residents may become bored, experience feelings of isolation and won't get the exercise and socialisation they need to be happy and healthy in later life. Given that lots of older adults in care homes aren't as mobile or may have a health condition, making activities easily accessible can really boost confidence as well.
For those with dementia, special dementia-focused activities such as reminiscence therapy help to bring back fond memories that can be shared with loved ones, providing a huge boost to emotional wellbeing.
Today, being an activity coordinator has a much larger focus on wellbeing. Looking at residents' emotional, physical, intellectual and spiritual wellbeing is becoming more important, so it's important to tailor meaningful activities to every resident.
Similarly, many activity coordinators will promote diversity and inclusion in a care home. From celebrating various holidays and awareness days to regularly rotating activities, there should be something for everyone to enjoy.
Overall, this role is important as it can enable residents to live their lives to the fullest.
---
Becoming An Activity Coordinator
Skills required
An activities coordinator can be an entry-level role, so your people skills will often be the most important thing. The following skills and traits are key to being an activity coordinator:
A friendly, kind, patient and compassionate personality
Excellent communication, organisational and time management skills
The ability to understand and follow instructions
Good literacy, numeracy and writing skills
Being able to think on your feet and act quickly is also a must. Activities won't always go to plan, and you'll need a calm head to quickly resolve any problems.
Activity coordinators need to be good listeners. If a resident particularly wants to try a new activity, you should do your best to make it happen. Similarly, if residents have any feedback about an activity, this should be taken on board to try and improve the experience for everyone the next time around.
Above all, if you want to be an activity coordinator, you'll need to be creative, enthusiastic, and really care about people.
Experience and qualifications required
Some care homes may ask for qualifications such as a GCSE A-C in Maths and English. They could also ask for a social care qualification, such as a Level 2 or 3 Diploma in Health and Social Care.
Don't worry if you don't have this formal qualification. You can often work towards this once you've started the job.
When you start working in a care home, you'll need to get your Care Certificate as part of your induction, in addition to completing health and safety training – including first aid training.
Some activity coordinators then go on to pick up their Health and Social Care Diploma while on the job. Depending on the type of care home you work in, you may be given more specific training for things like working with people with dementia or other conditions. Being able to balance this training with work is where excellent time management skills are helpful.
Local knowledge is an advantage, as activity coordinators often organise events in the local community, including with schools, churches, charities, and local groups and with residents' families and friends.
How much does an activity coordinator earn?
According to Talent.com, the average UK salary of an activities coordinator is £22,573 per year as of November 2023. Depending on experience, this figure varies from £20,904 to £27,105.
Similarly, Reed's internal data shows that the average UK salary of an activities coordinator is £24,290 as of November 2023, varying from £23,698 to £25,103, depending on experience.
---
Lottie matches care seekers with the best care homes for their needs. You can request a free care home shortlist from our care experts, who will share homes matching your budget, location and type of care needed. You can also search for a care home through our easy-to-use directory.