Hello and welcome to Lottie's list of 18 fun social activities for the elderly. There are so many things that the elderly can get involved with that are fun and involve socialising; we hope you'll find some inspiration in our picks!
Kickstart your care search
Discover the best care homes in your area through Lottie.
Find your nearest care home
---
1. Read Aloud
If you are elderly, no doubt you've read dozens of books in your life! However, joining a group to read aloud can be a new and enjoyable activity. Whether it is just listening to a book read by somebody else, or sharing a book you love with friends and family, this can be a great activity to do on a regular basis. Hearing a book read out loud is a different experience to just reading it, and you can discuss your favourite parts with those you read with!
Here's how to best read aloud.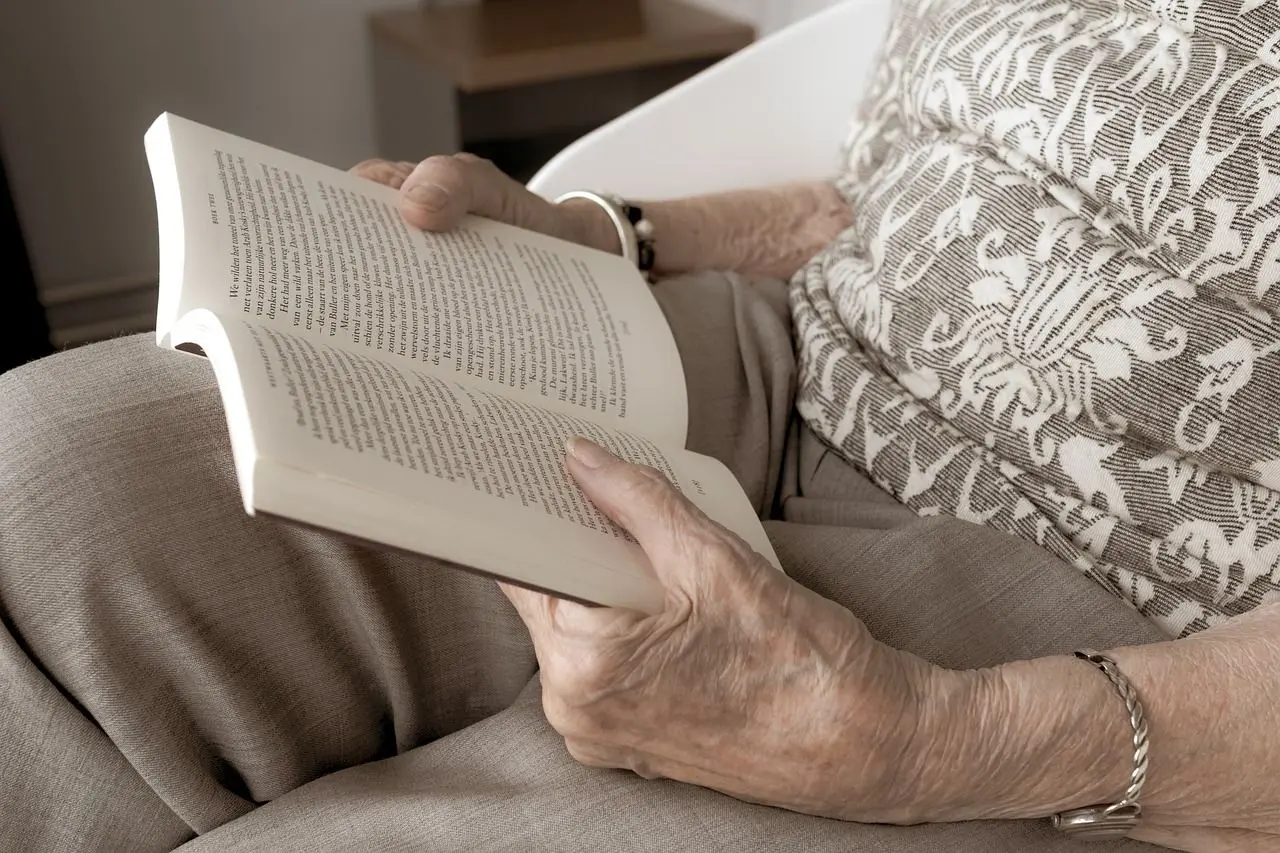 2. Name that Song
A great game to play with others is 'Name That Song'. Sit with a group of people, play a number of songs out loud and take turns trying to name that song! This game can allow you to listen to music from long-gone decades, rediscover songs that you had forgotten about but used to love, and also find new music you haven't yet had a chance to enjoy.
3. Group Sing-a-long
On the topic of music, you could also participate in group sing-a-longs! Again, you can rediscover songs you had forgotten about as well as learn the lyrics to new songs. Singing in private is a guilty pleasure of many, and it can be just as fun to sing in a group too. You could rehearse the same songs or cycle through new songs each week. This could lead to performing for others as a group, or maybe even carol singing!
4. Arts & Crafts
Tap into your creative side by getting stuck into some crafts. Materials can be purchased at a low cost, and you can let your imagination run free with what you want to craft! You can have friendly competitions to build a specific object or character, or compete to create the most creative piece. Glue, cardboard, glitter, coloured paper; this stress-relieving activity can occupy the mind and be a great social activity.
Get some crafts-related ideas here.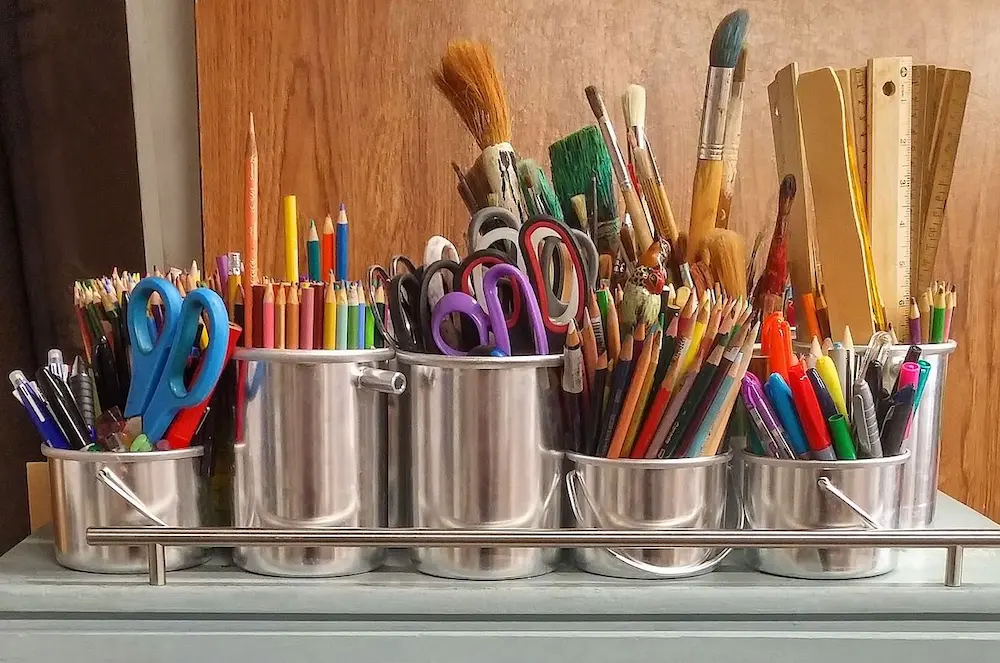 5. Jigsaws and Board Games
Jigsaws are an ideal group activity, where you can work with a few others to put together a beautiful image of your choosing. You can choose landscapes, architecture, paintings and many more different jigsaws! There are also many companies which allow you to custom make your own jigsaw puzzle using a favourite photo. Jigsaws come in many different sizes and difficulty levels, and you can chat away with your co-jigsawers as you complete it at whatever pace you want.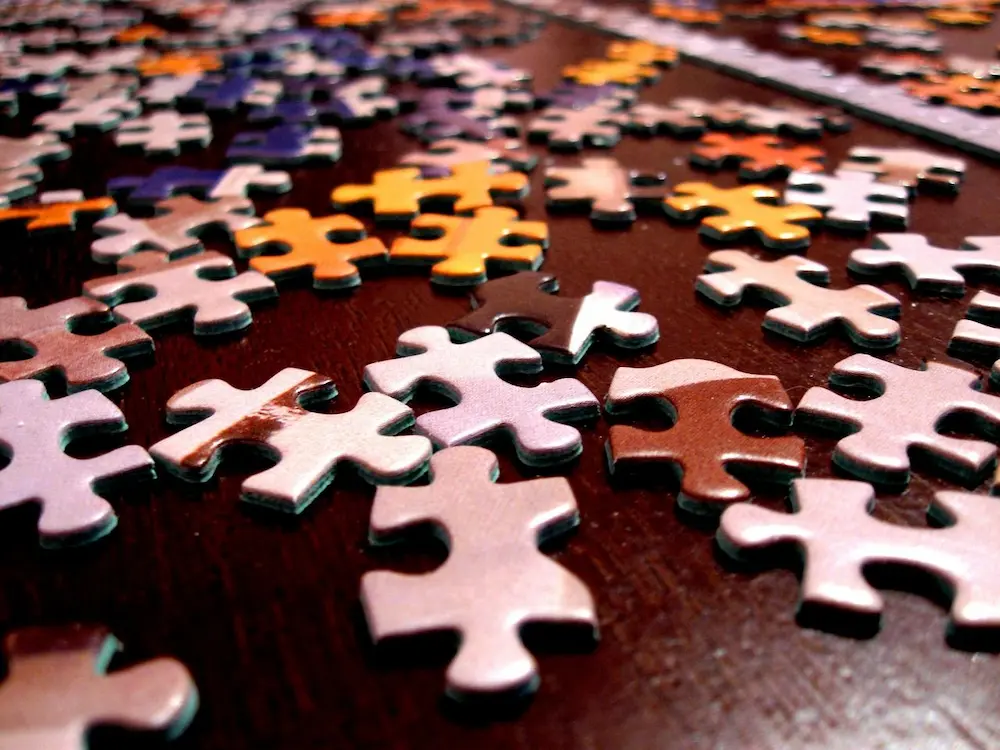 Embrace your competitiveness and join others in a thrilling board game! There are now thousands of different games on the market and you can try out a wide variety of board game types to find your favourites, or stick to the classics like Monopoly and Cluedo. There are quick board games, longer ones, easy ones and more complicated ones; you are sure to come across a few that you find entertaining.
Here's a list of popular board games with older adults.
6. Outdoor Games
If the weather is nice, you can get stuck into some garden games. These are a great way to get outside and play with others, whether it's skittles, ring-toss games or bowls. These can be great if you have the mobility to move while you play and can give you a great way to exercise regularly. Just get a group together, set up where there's space and play!
Many of these games can also be played inside if you have enough space.
7. Exercise Classes
Regular exercise, if possible, is great for stress-relief, staying fit and healthy, and bonding with others. There are exercise classes in person you can attend with others, as well as classes online that you can follow from your home with your friends! All different levels of mobility can be catered for as there are many different types of exercise classes you can partake in. If the weather is good, you can even go to exercise classes in the park!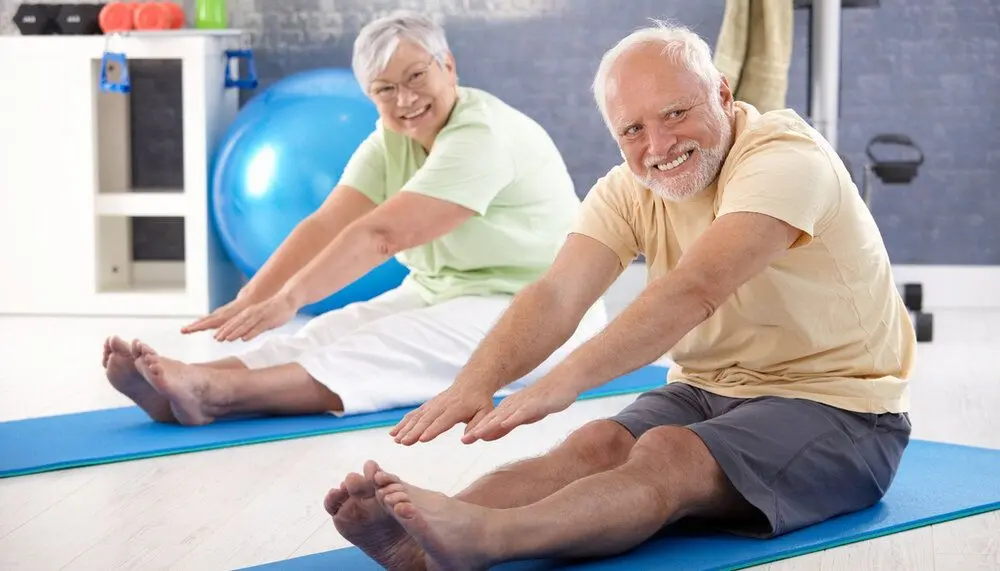 8. Dance
You don't have to be a dancer to dance, and it's never too late to learn either! You can dance with a partner or in a group to learn the foxtrot or how to ballroom dance. Dancing is a great way to exercise, is highly enjoyable and for many will be a new and exciting social activity to get involved with. Whether you're beginners, intermediates or seasoned professionals; there are dance lessons available for all levels and you'll find plenty of others who have similar experience to you.
9. Seated Yoga
Yoga can be for everyone and you don't even need to stand up to take part! There are specific chair exercises designed to be done whilst sitting, meaning it's easier on your joints whilst still allowing you to get the benefits of yoga. As well as improving your strength and flexibility and relaxing as part of a group, there is something very therapeutic about doing yoga with others. You can follow the classes in person or online to make sure you're hitting all the poses correctly.
Here's a great guide for seated yoga.
10. Day Trips
Day trips are a great social activity to do. There are so many things to do in retirement, and group excursions can be planned easily for you and a group of friends. Going to a museum, visiting a local theatre or heading to the beach; these are all examples of day trips you could go on to get out of the house. Take in the experiences as part of a group to maximise what you get out of it and you'll likely be able to get a senior discount wherever you go too!
11. Cooking
You might have cooked all your life or never really got into it, but cooking as part of a group is an excellent way to bond. Challenge yourself with new recipes, get covered in flour as you bake and explore new cuisines you haven't tasted yet! Any skill range is fine, as you can start with simple creations such as brownies and progress to making whole dishes. Why not share your favourite foods with others and try their favourites too.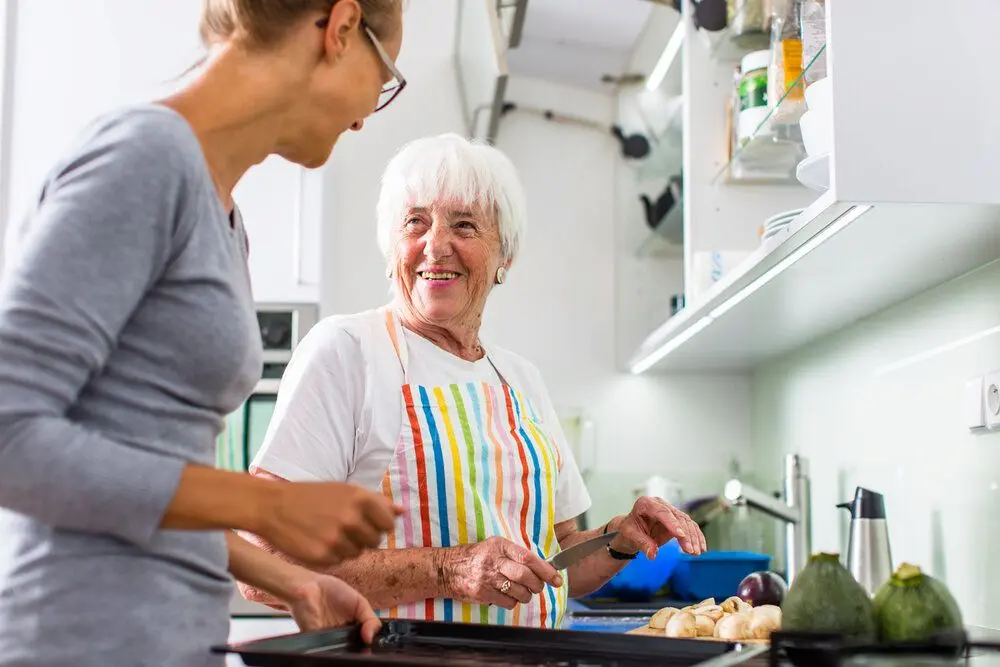 12. Art Class
Express yourself with art, whether it's picking up a paintbrush or a pencil. You and a group of others can try and capture the same object, person or landscape and find out which of you is a secret da Vinci! An easel can be set up in your home, in your garden or outside the home, allowing you to get involved wherever you are. There are endless ways to get into art, including colouring books and stencils.
13. Lunch Club
Lunch clubs aren't just about eating a meal with other people, as they can be a great social activity in which you try new food, share food you have made yourself or experience what others prefer to eat. You can chat as you eat, play games as you nibble on sandwiches or even watch a film. Lunch clubs are a great way to eat a nutritious meal with others and give you something to look forward to in the week.
14. Book Club
If you love to read (or want to get into it), a book club is a great way to connect with others over literature. There are many clubs out there, or you could even set up your own. First, buy the book, then read it and consider what you liked and didn't like about it, and finally discuss your views with others. Hearing what others thought of the book can give you new insights that allow you to enjoy the book even more than you would have initially!
15. Bird Watching
Birds are everywhere, and you can observe them from a number of places! Sit with others in your garden and watch out for the classic garden birds, making a note of which species you see and how many of each you spot, go to the park, or find a hide to try and spot a bird of prey or maybe a heron if you're near a river. You can also take part in the Big Garden Bird Watch, where you and others can contribute to documenting how Britain's bird populations are doing.
Click here to learn more about bird watching.
16. Card Games
A portable, fun to play activity with others is, of course, cards! Just find a nearby flat surface and a deck of cards and you're good to go. There are plenty of different games you can try, and playing cards is a stress free way to play with others and socialise. Play the favourite games from your childhood, learn new games or practise your shuffling. There are several ways to make card games easy for the elderly too, such as buying oversized cards or using an automatic card shuffler.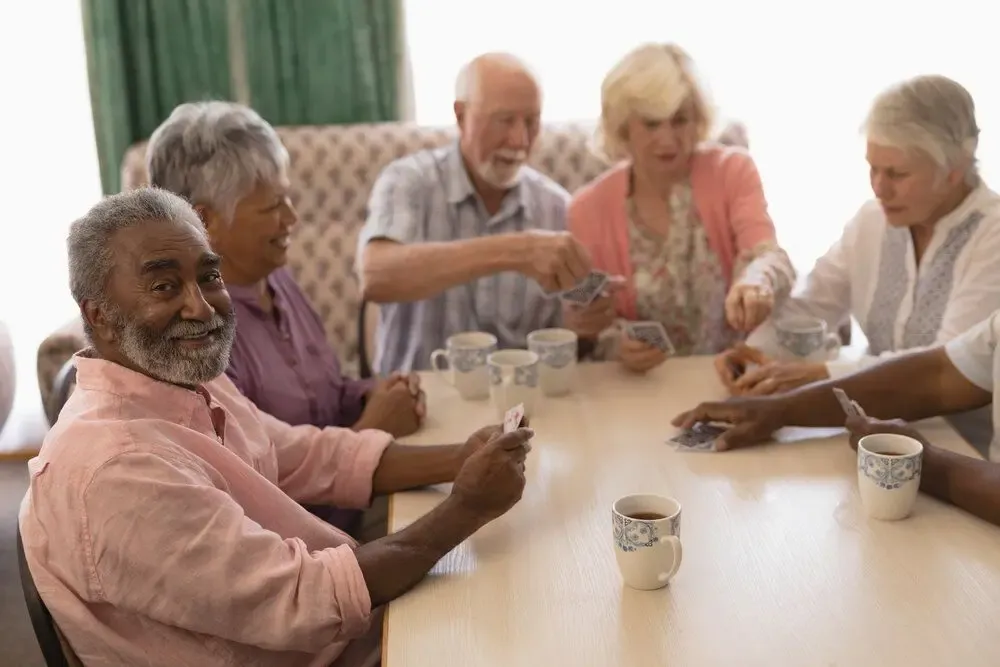 17. Spend Time With Family and Friends
Setting aside time to see friends and family is also important. You don't necessarily have to do any special activity, as you can just chat and catch-up on what everyone has been up to! Whether it's seeing your grandchildren, going to a coffee shop with a friend or having relatives over for dinner, socialising is an important part of the week and will benefit your mental health. You can make it a regular thing so that you can look forward to it each week!
18. Volunteering
Finally, volunteering is a great way to combine a social activity with helping out others! You should be able to find many different ways to volunteer, just try searching online, at your local community centre or at a local church. It is a great way to meet new people, give something back to the community and it is a rewarding experience.
Click here for some volunteering opportunities.
---
Find a Care Home
We offer a number of amazing care homes throughout the UK. Here are some of our favourites:
Jubilee Court Care Home in Hucknall, north of Nottingham
Clarendon House Care Home in Coventry
Oaklands Care Home in Scole, Norfolk
The Beeches Care Home in Brentwood
The Arkley Care Home in Barnet
---
Lottie matches care seekers with the best care homes for their needs. You can request a free care home shortlist, where we'll share homes matching your budget, location and type of care needed. You can also search for a care home through our easy-to-use directory.