When someone is coming to the end of their life, it's understandable to feel a variety of different emotions, especially if your loved one has been very unwell. End of life care helps your loved one to spend the last few months or years of their life in peace and comfort, surrounded by everything they need to manage their condition.
Although you might typically associate end of life care with a hospice, in the right circumstances you can also receive end of life care at home. To learn more about what this involves, read on.
Looking for care?
Use our directory to find a care home near you.
Search All Care Homes
---
What Is End Of Life Care?
End of life care refers to the care and support for those who are in the last months or years of their life. Although there may be no cure for these people's health condition or disease, end of life care helps them to live as comfortably as possible until they die and gives them a dignified death.
You can receive end of life care at home, in hospital, in a hospice or in a care home, depending on the level of care you need. You have the right to say where you want to receive care and where you want to die - this should all be included in your care plan, which you can put together with family, friends and carers.
---
When Does It Begin?
End of life care is flexible - it begins when someone starts to need it and can last anywhere from a few days to a few years.
For example, if someone experiences a catastrophic event such as a stroke, they may only require end of life care for a few days or weeks, as opposed to someone who is receiving consistent end of life care over the course of many months or years to manage a condition.
However, a ballpark figure for end of life care for a dying person is usually around 12 months.
There are lots of different circumstances that may call for end of life care. These include:
Someone with an advanced and incurable or life limiting illness, such as cancer, dementia or motor neurone disease
Someone who is at risk of dying from a sudden change to an existing health condition
Someone who has a life threatening acute condition caused by a sudden catastrophic event, such as a stroke or heart attack
Someone who is generally frail and is expected to die within 12 months. They may also have co-existing health conditions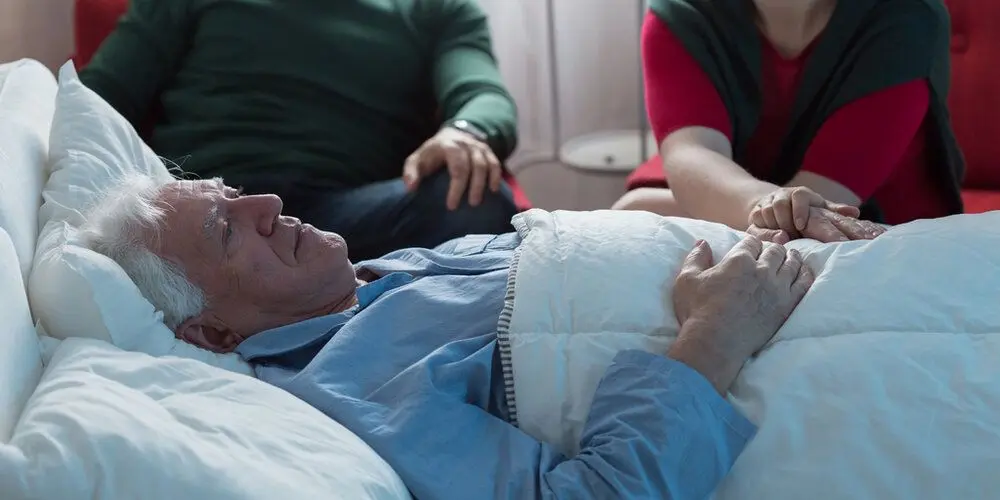 ---
Where Can You Receive End Of Life Care?
You can be given end of life care in a variety of different places, including:
At home
In hospital
In a hospice
In a care home or nursing home
---
Differences Between Palliative Care And End Of Life Care
In your care journey, you may also have heard of palliative care homes. Palliative care is included in the end of life care umbrella and refers to care for someone who has an illness that cannot be cured, whereas convalescent care refers to a form of care that involves recovering from an illness or injury. Palliative care helps to make that person as comfortable as possible, as well as manage their pain and other symptoms.
A holistic approach to palliative care can also include psychological, social and spiritual support for the person, their family and friends and carers. Although it is usually used to refer to someone who is approaching the end of their life, you can in fact receive palliative care earlier in your illness, alongside other therapies.
There are five stages of palliative care, with end-of-life care often beginning during stage 4.
---
Palliative Care Options
Palliative care can consist of a number of different services, including:
Personal care, including dressing, bathing and toileting
Assistance with medication and managing symptoms
Pain management; both physical and emotional
Help with mobility
Meal preparation and food shopping
Continence care
Psychological support; both for the person and also their family
There are several different palliative care options you can look into. Keep reading to find out more about each type.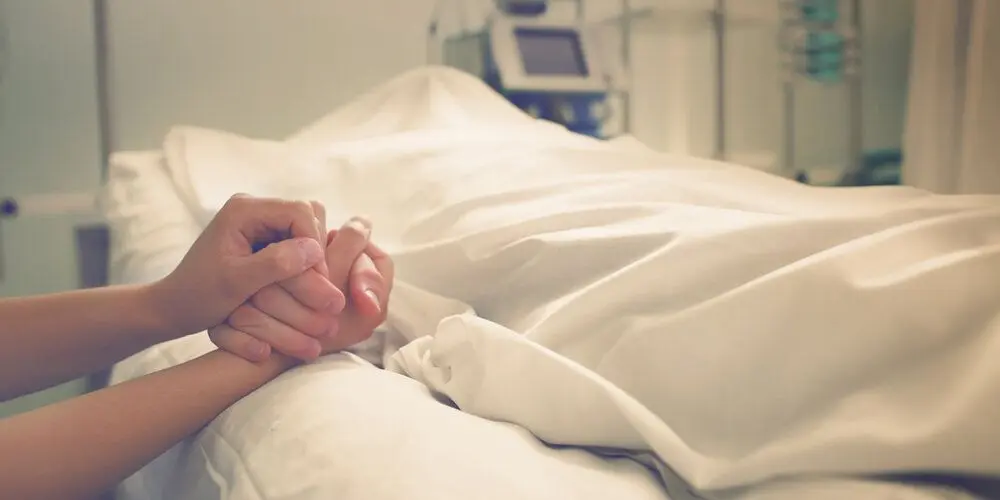 Hospice Care
You can access hospice care from the day you are diagnosed with a terminal illness, although depending on your specific condition and circumstances, the length of time you spend in a hospice will differ.
You can also live at home but visit a hospice a couple of days a week for a hybrid approach. This means you can benefit from staying in your own home while still receiving specialist care services that will help you to manage your condition.
Home Visits
If you would rather stay at home and have people come to visit for short periods of time, palliative home care might be the best option for you. You can select the number of times a carer will visit each week and the length of time they stay for. Home visits usually range from short 30 minute check-ups to a few visits per day. You can also arrange for overnight stays if needed.
Live In Care
If you have been diagnosed with a life-limiting illness, or you are reaching the end of your life, you don't necessarily have to leave your home. If you and your relatives feel that you would be more comfortable at home, you can opt to have live in care.
Live in care involves 24-hour care, which is an appealing prospect for many people - not only are you in a familiar setting, surrounded by all your own pets, furniture and possessions, but it's also easier for loved ones to visit. Your carer will be matched to you via a suitability check; both for your care needs but also your personality.
If you want to look into live in care, you will need to be assessed for NHS Continuing Healthcare. You may even be eligible for free care, funded by the NHS. To find out more, speak to your GP, local authority or social care worker.
---
Care At Home Checklist
If your loved one is nearing the end of their life, you can use the checklist below to make sure you're as prepared as you can be in this difficult time:
Make an appointment with their GP for clear insight as to what will happen as their illness progresses
Have their healthcare team's contact details to hand at all times and know who to contact out of hours on evenings and weekends
Determine whether your loved one has confirmed where and how they want to be cared for during the final stage of their life
Create a lasting power of attorney so that someone can make decisions about their care if they are no longer able to
Check what financial support is available to you
---
Carer's Assessment
A carer's assessment assesses your needs and how caring for your loved one affects your life. You can ask for a carer's assessment from your local care services.
After doing the assessment, you may find that you're entitled to special equipment or home adaptation to help you care for your loved one. Social services are able to provide equipment and training as well.
---
Professionals Involved
There may be different health and social care professionals involved in end of life care. The people who are involved will depend on the dying person's condition and care needs. Read on to learn more about which professionals might be involved.
Your GP
The GP will be you or your loved one's main contact during end of life care and will prescribe medication, coordinate support from other healthcare professionals and advise on all the different types of support available to help manage the condition.
District Nurses
District nurses are registered nurses with expert knowledge and qualifications. Nurses help to organise care services from other healthcare professionals, provide practical and emotional support and offer advice.
There are specialist types of nurses such as palliative care clinical nurse specialists and community nurses, who specialise in helping patients with illnesses like cancer and their families with things like pain management and psychological support. They will also help the patient to make a care plan for the future.
Social Workers
If you or the person you are caring for has had a care needs assessment through social services, social workers may be involved in your care plan. Social workers are in charge of non-medical support such as arranging for meals to be delivered and adapting your home to make it easier for you to move around and carry out daily tasks.
Care Workers
If you or the person you care for have complex care needs, a district nurse may arrange for home care workers to help out. Care workers can assist with personal tasks such as eating, drinking, washing, dressing and going to the toilet.
Palliative Care Team
A palliative care team includes many healthcare professionals, including doctors, nurses, occupational therapists and physiotherapists. These experts help to manage pain and offer emotional, spiritual and psychological support.
In your care journey, you may also come across counsellors and volunteers who provide rehabilitation, physiotherapy and bereavement care services (including explaining the Widow's Pension benefit), plus any spiritual and psychological help that you might need.
---
Financial Support
Depending on your exact circumstances, you may be eligible for financial support if you are caring for someone.
Carer's Allowance
Carer's Allowance is given to those who spend at least 35 hours a week caring for someone who needs 'substantial and regular' care. You do not necessarily need to be related to or live with this person, but eligibility for Carer's Allowance will be decided based on your income and any benefits they receive.
The Carer's Allowance rate is currently £76.75 per week, which you can choose to be paid weekly in advance, or very four weeks. You will also automatically get National Insurance credits.
Other benefits you may be eligible for include support from your local council, a Council Tax Reduction, Pension Credit, Universal Credit, Income Support, Carer's Allowance Supplement (in Scotland) and other grants and bursaries, so it's well worth looking into.
---
Help With Bills
It's well worth having a look at the support you can get with paying bills when you care for someone at home. This help includes:
Lowering your energy bills
Bereavement Support Payment
If the person you care for is your spouse or civil partner, you may be eligible for financial help when they pass away. Bereavement Support Payment must be claimed within three months of your partner's death to get the full amount. If you claim after this time, you will receive fewer monthly payments.
---
Caring for someone at the end of their life improves their quality of life, but the process is often difficult; both physically and emotionally. If you are caring for someone at home, make sure you consider your own needs too and talk to someone if it all gets too much.
Family, friends and healthcare professionals are there to help; whether it's picking up some shopping or stepping in to help with childcare. There are also plenty of support lines and counselling services available when you need.