Living in a care home with a wonderful garden will benefit your loved one's wellbeing. This is a space in which they can relax, take short afternoon strolls and enjoy fun activities with fellow residents. That's why we've rounded up some of the best care homes with gardens throughout the UK - so you can quickly find your perfect home!
Our favourite care home gardens have plenty of room for residents to explore, along with shaded spots for relaxation and paths that are able to accommodate walking aids and wheelchairs.
---
The Benefits Of Moving Into a Care Home With a Garden
Green spaces such as care home gardens allow residents connect with nature, which can work wonders when it comes to promoting wellbeing and an all-round healthy lifestyle. Spending time outdoors reduces stress while promoting blood flow and mood.
Residents can also be more active, discover new hobbies or rekindle old ones. If your loved one is more mobile, they may be able to take part in gardening activities as well, including creating brand-new, colourful garden borders.
In a dementia care home, a sensory garden will stimulate the five senses and help your loved one recall special memories.
---
Care Home Garden Activities
Here are some of the most popular activities residents can enjoy within a care home garden:
Growing fruit, vegetables and herbs
Watering plants
Arranging flowers and planting up containers
Creating borders with unique and colourful flowers and plants
Playing garden games such as boules, croquet, skittles and much more
Garden-inspired artwork
---
Explore Amazing Care Home Gardens Throughout the UK:
---
Portsdown View in Hampshire
The stunning landscaped gardens at Portsdown View care home in Havant, Hampshire can be enjoyed via the outdoor terraces. These spaces are the perfect places for your loved one to kick back and relax on a warm summer afternoon.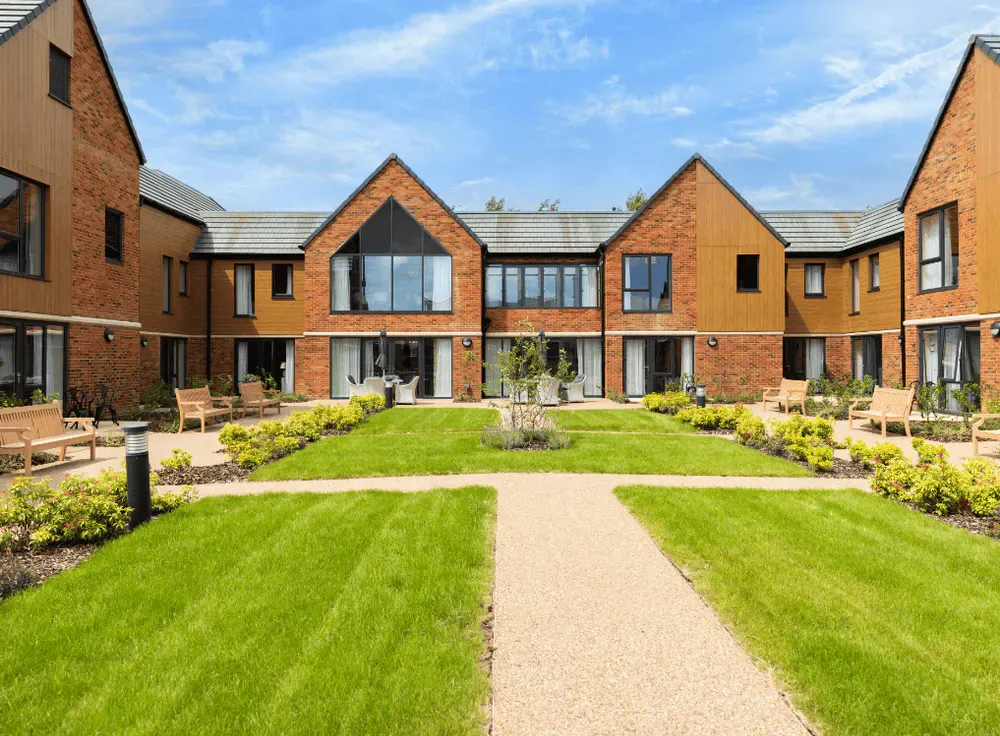 There are plenty of other popular green spaces nearby as well. Thanks to excellent transport links, you'll be able to easily access the idyllic Hampshire countryside.
The hardworking team at Portsdown View prides itself on offering an amazing standard of care, along with state-of-the-art facilities that allow residents to live fulfilled lifestyles.
---
Alston House in Hampshire
As well as spacious en-suite bedrooms, you'll also find a handful of contemporary private suites at Alston House care home in Eastleigh, Hampshire. Each of these suites boasts benefits such as fully-fitted kitchens and private patios that overlook the stunning landscaped grounds and garden.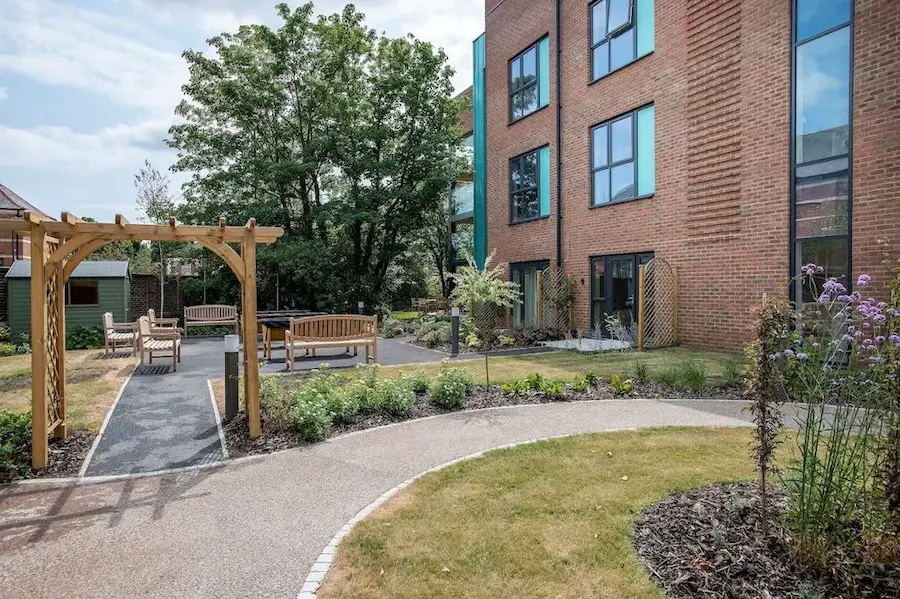 The garden at Alston House contains paths to enjoy a gentle stroll around on a warm summer's afternoon, plenty of benches for relaxation and lots of borders packed with colourful plants.
At Hamberley's Alston House, your loved one will benefit from residential, nursing and dementia care within luxurious yet still comfortable surroundings. This home is also packed with amazing facilities to ensure there's never a dull moment.
---
Brookwater House in London
Not only is Brookwater House care home surrounded by wide-open green spaces perfect for older adults (such as The Walthamstow Wetlands and Trent Park), but it also has its own garden, complete with several borders, plenty of paths and lots of separate sitting areas, many of which are well shaded.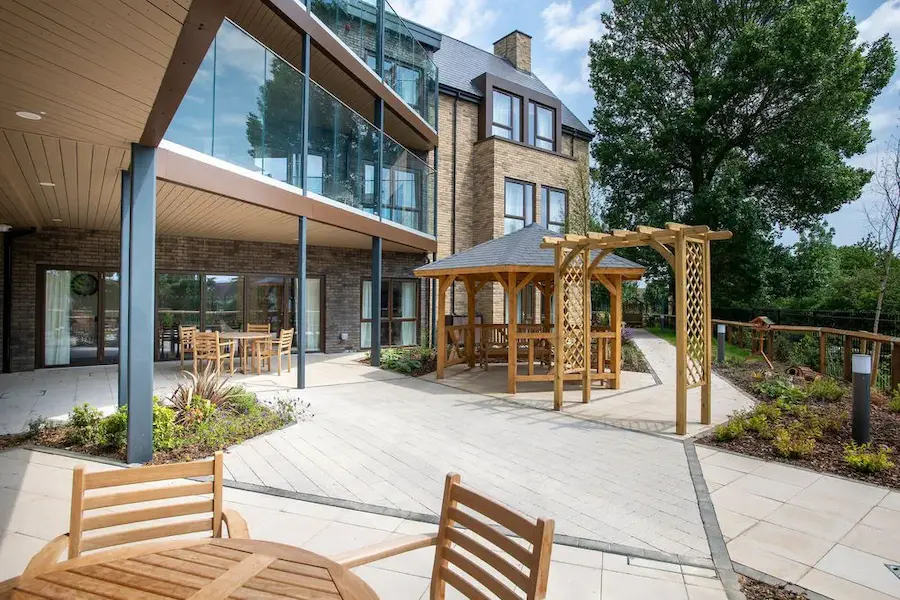 Brookwater House is situated in north London and provides a tranquil haven for residents who require residential, nursing, dementia and respite care.
One of the most popular facilities at this home is the elegant café. Here, residents can get to know each other over a lovely slice of homemade cake.
---
Heath Lodge in Norfolk
A stunning period-style care home in the heart of Norfolk, Heath Lodge is set amongst some truly breathtaking landscaped gardens. Up to 67 residents can benefit from these surroundings at any one time.
Many residents at this Holt home enjoy spending their afternoons in this garden, often taking part in activities such as gardening and flower arranging.
Every Heath Lodge resident will also benefit from person-centred care, to make the time spent here as fulfilling and meaningful as possible.
---
Kirby Grange in Leicestershire
The garden at Kirby Grange care home in the city of Leicester is enclosed to provide residents with a secure and peaceful space for enjoying the great outdoors and all the benefits that come with this.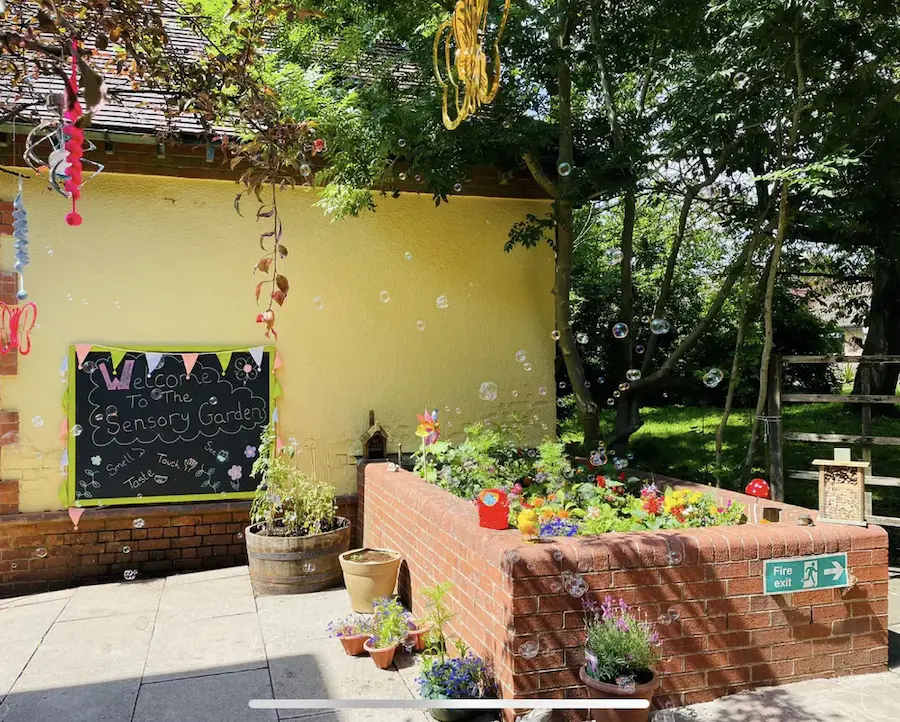 This Leicestershire care home even has its own sensory garden. Here, residents - including those living with a form of dementia such as Alzheimer's - benefit from a range of stimulation to the five senses: smell, taste, touch, sight and sound.
---
Evendine House in Worcestershire
One of the favourite pastimes for residents at Evendine House in Worcestershire is relaxing in the perfectly manicured and maintained gardens. It isn't hard to see why either, with this large garden space - over two acres - being packed with colour throughout the summer months, while also offering beautiful countryside views all year round!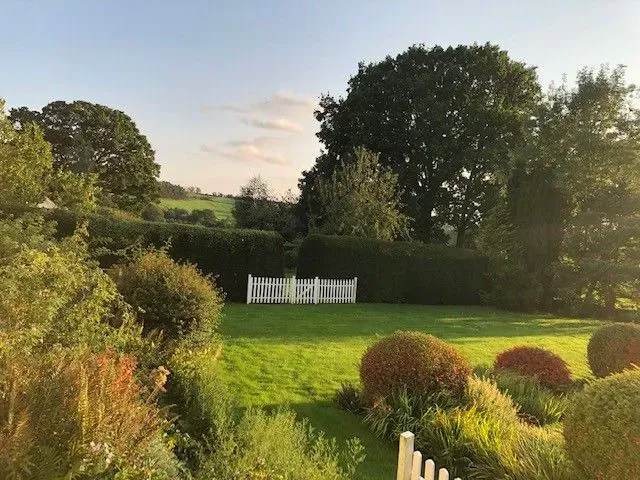 Situated in the town of Great Malvern, Evendine House is located near plenty of other popular attractions and green spaces as well, including the Malvern Hills Area of Outstanding Natural Beauty.
Catering for just 19 residents at once, your loved one can expect to receive a personalised and tailored experience at this home.
---
Cofton Park Manor in Birmingham
A brand-new care home in the peaceful village of Cofton Hackett on the outskirts of Birmingham, Cofton Park Manor has wonderful balcony spaces from which the garden can be enjoyed and admired (along with the spectacular West Midlands countryside).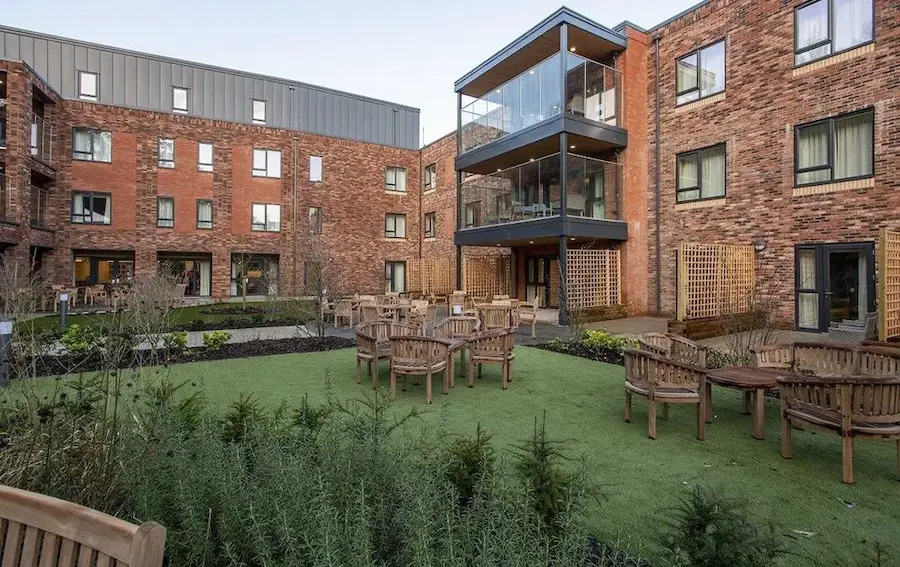 At ground level, you'll find several benches, chairs and tables, allowing residents to kick back and relax in the garden on a warm summer's afternoon.
With en-suite bedrooms and state-of-the-art facilities such as a deluxe cinema and beauty salon, your loved one will have everything they need to immediately feel at home!
---
Adel Manor in West Yorkshire
Though located in the centre of Leeds, Adel Manor care home is still an excellent choice if your loved one is searching for idyllic green spaces. Popular spots nearby include Abbey House Garden, Harewood House and the much-loved Roundhay Park.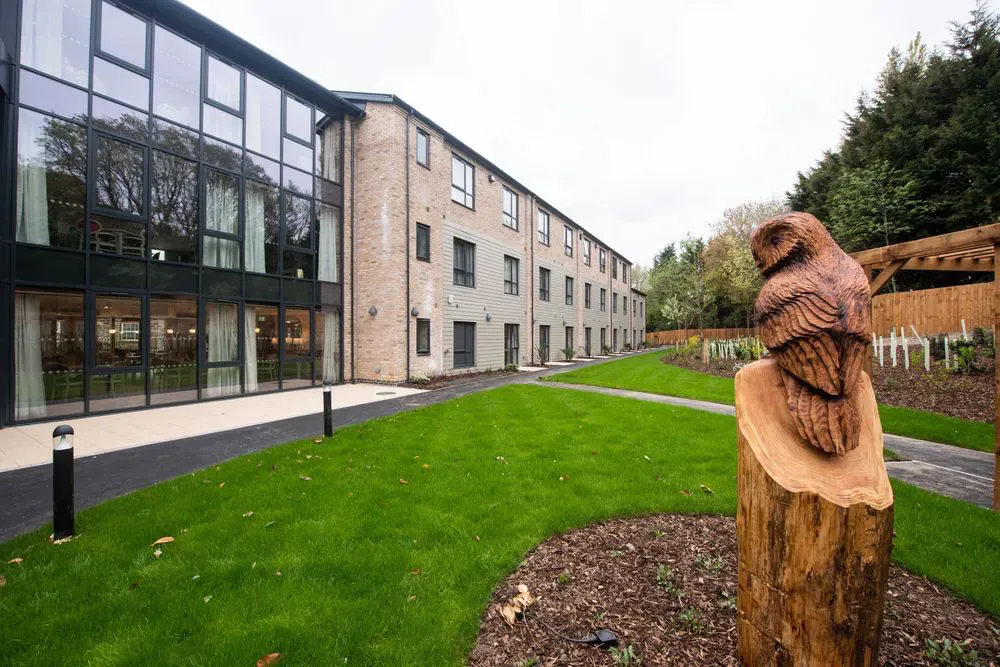 Meanwhile, the garden at Adel Manor is spacious and has a gentle path running alongside its base. Here, you'll find plenty of grass and large borders with newly planted flowers and plants.
Residents at Adel Manor will have access to excellent residential, nursing, dementia and respite care, along with communal lounges and restaurants on every floor.
---
The Hamptons in Lancashire
In the popular Lancashire town of Lytham St Annes, you'll find The Hamptons care home. Here, residents particularly enjoy relaxing in the secure landscaped garden. This garden is also the focal point for numerous care home activities such as gardening, flower arranging, garden games and gentle outdoor exercise, particularly on warm summer days.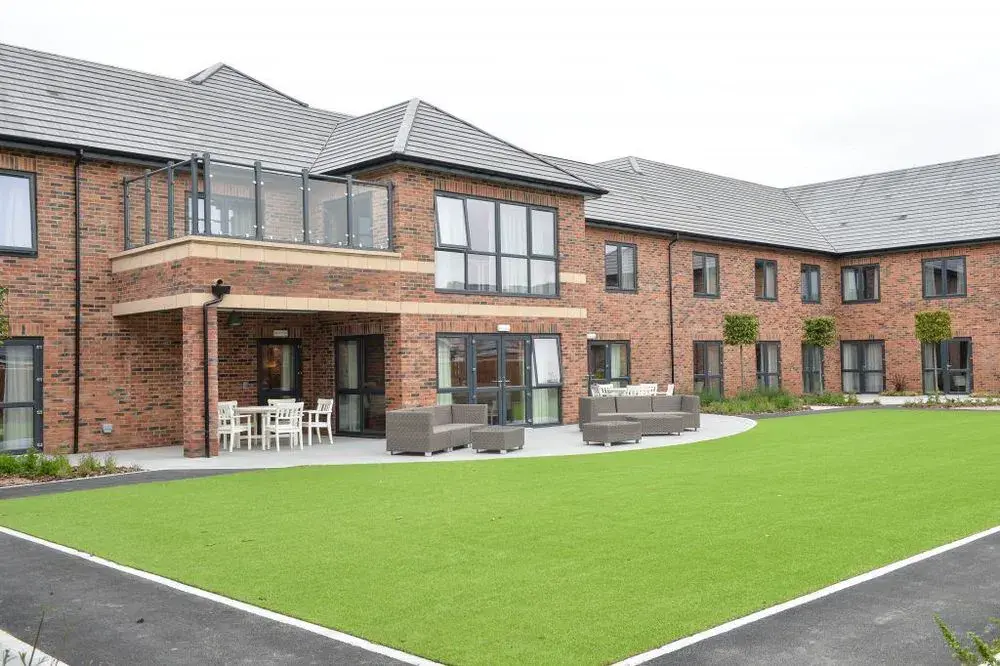 If your loved one enjoys the great outdoors, there are numerous other green spaces and other popular areas nearby, such as Fairhaven Lake and the Forest of Bowland Area of Outstanding Natural Beauty.
---
Awel-y-Mor in Swansea
Awel-y-Mor care home in Swansea boasts a delightfully spacious garden. The entrance to this garden includes a packed-out, eye-catching border, while there's also a large, covered outdoor sitting area, complete with comfortable furniture and a BBQ.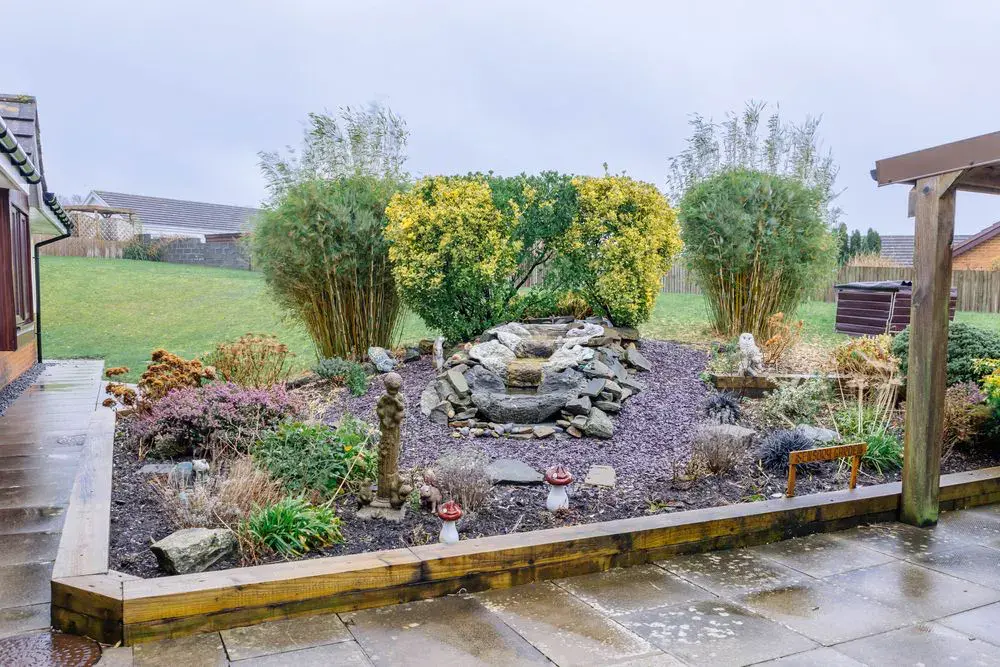 Awel-y-Mor's dedicated activities team consists of three activity coordinators, each of which has their own unique role and area of speciality within the team. This includes arranging garden activities, many of which are aimed at stimulating the senses.
Aside from the garden, Awel-y-Mor residents can enjoy other activities such as arts & crafts, gentle exercise and indulgent pampering sessions.
---
Whitefield Lodge in Glasgow
Located in the tranquil town of Lennoxtown, Whitefield Lodge really does represent the best of both worlds - as it's surrounded by stunning countryside, while also being on the outskirts of Glasgow.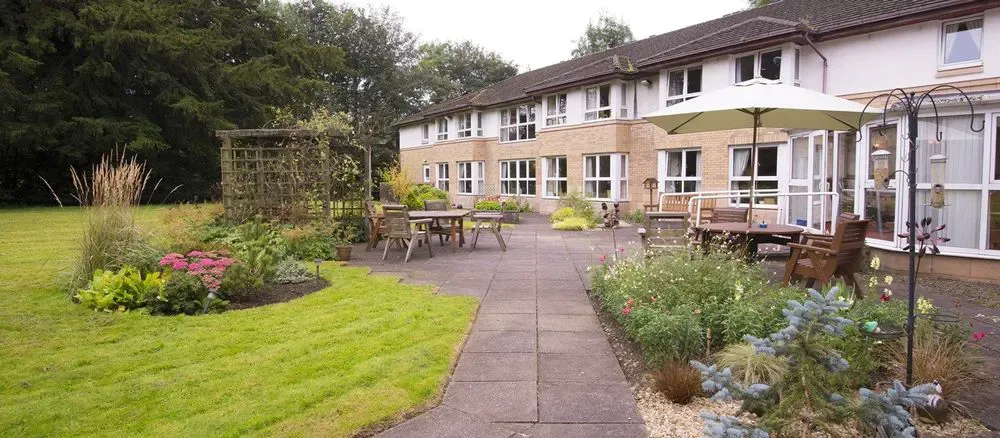 Not only that, but Whitefield Lodge contains an equally idyllic garden as well, complete with plenty of comfortable seating, delightfully colourful borders and paths that allow residents to walk the perimeter.
Your loved one will quickly feel at home here, thanks to modern facilities, stylishly decorated bedrooms and cosy communal lounges - the perfect place to socialise with fellow residents.
---
Lottie matches care seekers with the best care homes for their needs. You can request a free care home shortlist from our care experts, who will share homes matching your budget, location and type of care needed. You can also search for a care home with a garden through our easy-to-use directory.