All disability benefits rose by 10.1% in April 2023, in line with inflation. Below are the DLA rates for 2023, along with how much they've increased, how it affects other benefits and whether you're eligible.
Disability Living Allowance (DLA) is a tax-free benefit for people with a disability or health condition who need some assistance with paying for their care or mobility costs. DLA is being replaced by Personal Independence Payment (PIP) for people between 16 and the State Pension age. However, lots of people above this age still claim it. DLA isn't affected by how much savings or income you have.
Learn more about Lottie
Compare local care services or discover your dream retirement home.
Browse Lottie
---
In this article:
---
DLA Rates For 2023/2024
Disability Living Allowance is made up of two components. Depending on your needs, you could be eligible for one or both of these:
Care component - If you have additional daily care needs, including help with getting dressed or undressed, using the toilet and washing. You may also need help with household tasks like cooking and cleaning. The care component is split into three weekly rates, depending on how great your care needs are

Mobility component - If you're unable to walk or find walking difficult. You may also be unable to take unfamiliar journeys without assistance. This lack of mobility could be caused by a physical disability, illness or other medical condition. The mobility component is split into two weekly rates, depending on how limited your mobility is
For 2023, the care component of Disability Living Allowance has risen to £101.75 for the highest rate, £68.10 for the middle rate and £26.90 for the lowest rate. The mobility component has risen to £71.00 for the higher rate and £26.90 for the lower rate. These are weekly amounts.
Care component
| | Care Component 2023/2024 | Care Component 2022/2023 | Increase |
| --- | --- | --- | --- |
| Highest Rate | £101.75 | £92.40 | £9.35 |
| Middle Rate | £68.10 | £61.85 | £6.25 |
| Lowest Rate | £26.90 | £24.45 | £2.45 |
Mobility component
| | Mobility Component 2023/2024 | Mobility Component 2022/2023 | Increase |
| --- | --- | --- | --- |
| Higher Rate | £71.00 | £64.50 | £6.50 |
| Lower Rate | £26.90 | £24.45 | £2.45 |
---
How Much Have DLA Rates Increased In 2023?
In April 2023, DLA rates rose by 10.1%, in line with inflation. All other DWP and HMRC benefits increased by 10.1% as well.
DLA rates increased by the following amounts per week in 2023:
Care component highest rate = £9.35
Care component middle rate = £6.25
Care component lowest rate = £2.45
Mobility component higher rate = £6.50
Mobility component lower rate = £2.45
If you qualify for the 2023/2024 highest rate of the care component and the higher rate of the mobility component of DLA, you'll get £172.75 a week, £748.53 a month and £8,983 a year. This is an increase from the 2022/2023 tax year of £15.85 a week, £68.63 a month and £824.20 a year.
---
How Does Disability Living Allowance Affect Other Benefits?
If you receive DLA, you may also be eligible for larger amounts of other benefits, including:
Child Tax Credit
Employment and Support Allowance (ESA)
Income Support
Working Tax Credit
If you receive the care component, someone who cares for you might also qualify for Carer's Allowance.
---
How Does the Benefit Cap Affect Disability Living Allowance?
The benefit cap is the maximum amount of benefits you can receive per year. How high this cap is depends on your individual circumstances, such as whether you're single, have children or live inside or outside of London.
In April 2023, the benefit cap rose by 10.1% alongside means-tested and disability benefits from the Department for Work and Pensions (DWP) and HMRC.
For example, if you live outside of London, are in a couple or are single with dependant children, the benefit cap rose from £20,000 (2022/2023) to £22,020 (2023/2024), an increase of £2,020.
However, if you or your partner receive DLA, you'll be exempt from this benefit cap, meaning there's no limit to the amount of money you can receive through benefits.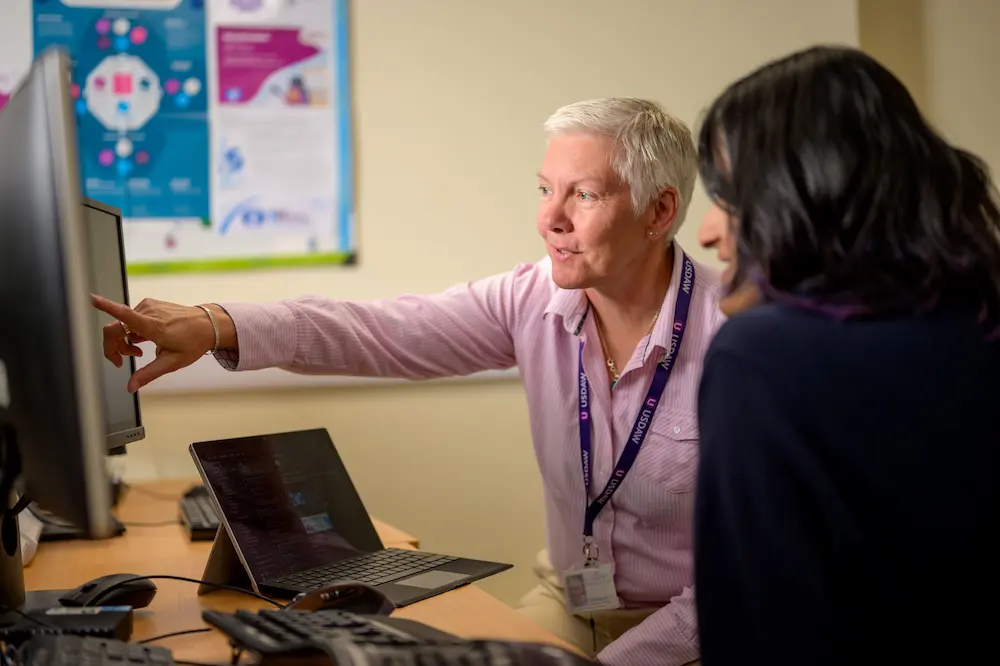 ---
How Is DLA Paid?
You'll usually be paid DLA every four weeks on a Wednesday.
If a payment date falls on a bank holiday, you'll instead be paid before the bank holiday, and will then continue to be paid as normal.
DLA payments will go straight into your chosen bank, building society or credit union account.
---
Are You Eligible For Disability Living Allowance?
To remain eligible for Disability Living Allowance (DLA), you'll need to qualify for at least one of the care component or mobility component.
You must have care and/or mobility needs because of a disability, illness or medical condition.
We have an article listing what illnesses qualify for Disability Living Allowance. No single illness guarantees eligibility, but those listed in this article are ones people have qualified with after being assessed.
---
Can You Apply For DLA?
If you're aged 16 or over, you can no longer apply for DLA. You may instead be able to apply for Personal Independence Payment, Attendance Allowance or Adult Disability Payment.
You can only make a new DLA claim for a child aged under 16.
If you already receive DLA and are under the State Pension age, you'll be transferred onto Personal Independence Payment or Adult Disability Payment at some point, unless:
You live in Northern Ireland and were born before the 20th of June 1951
---
We're on a mission to support individuals and their loved ones throughout each stage of their later living journey. For more information, check out everything Lottie has to offer.