When the COVID-19 pandemic struck and life in lockdown became the norm, the UK found itself at rather a loose end. Luckily, when we were tired of eating banana bread and Joe Wicks workouts had lost their appeal, we still had TikTok to cheer us up – and the more elderly among us were no exception! Although its user base is mostly Gen Z and millennials, TikTok is famously a hub for users of all ages and backgrounds, including grandparents, and proves that you can teach an old dog new tricks.
So, to find out how TikTok lifted hearts during the pandemic brought people together and created moments of joy to last a lifetime, take a look at these elderly celebrity TikTok Grandmas and Grandpas and prepare to be dazzled.
Learn more about Lottie
Compare local care services or discover your dream retirement home.
Browse Lottie
---
Joseph & Sylvia Dolan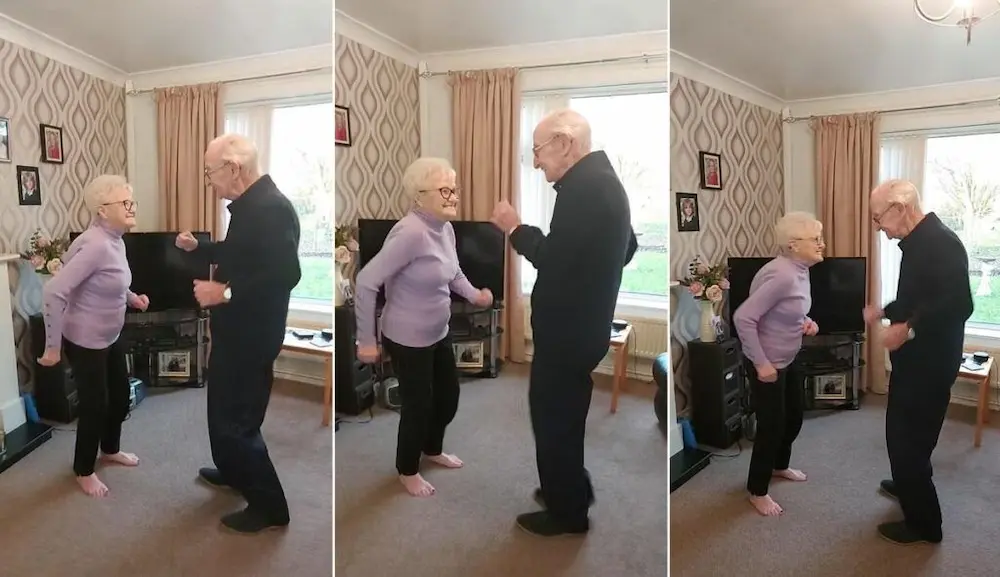 Lottie's Verdict: Best for Heartwarming Videos
In the midst of the pandemic, Joseph and Sylvia Dolan from Doncaster captured the nation's hearts on TikTok. The couple, who are both in their eighties, discovered a taste for TikTok over lockdown, racking up 120,000 followers with their heartwarming videos, including a poignant slow dance to Elvis Presley's 'Don't Be Cruel', which attracted an impressive 8.4 million views. Joseph and Sylvia, who have been together for more than sixty years, even appeared on Good Morning Britain with their proud daughter – and official videographer – Jackie. Jackie initially wanted her parents to get moving and have some fun while being stuck indoors during the pandemic – but never imagined that the lovable pair would go viral. With Joseph and Sylvia planning to carry on dancing as long as they can, this couple are living proof that you can be a social media sensation even in later life.
TikTok Followers: 640k
Show me some of Joseph and Sylvia's TikTok's.
Ruth Rudd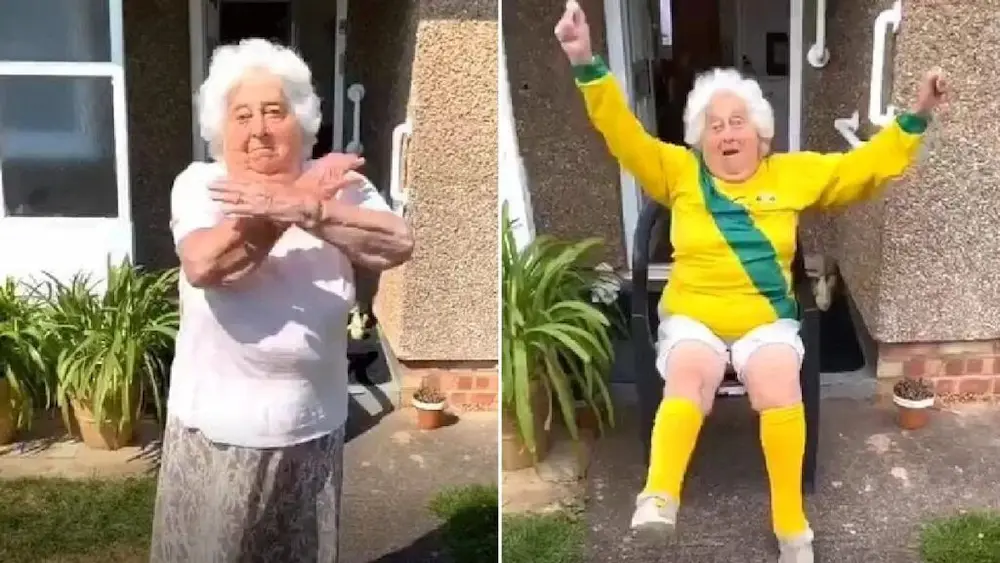 Lottie's Verdict: Best for Funny Videos
Ruth Rudd is next on our list of TikTok stars. This 88-year-old grandma shot to stardom after granddaughters Jess and Grace filmed her performing dances outside her bungalow in Kidderminster while the family stood outside for visits during lockdown. The first video, featuring Ruth doing a popular TikTok dance, went viral and eventually reached over 30 million views and likes. Ruth, who is a retired legal secretary, has since racked up millions of views across her videos, including donning her granddaughter's football kit to help raise the local football club's profile, which received over half a million views on the platform.
TikTok Followers: 205k
Joe Allington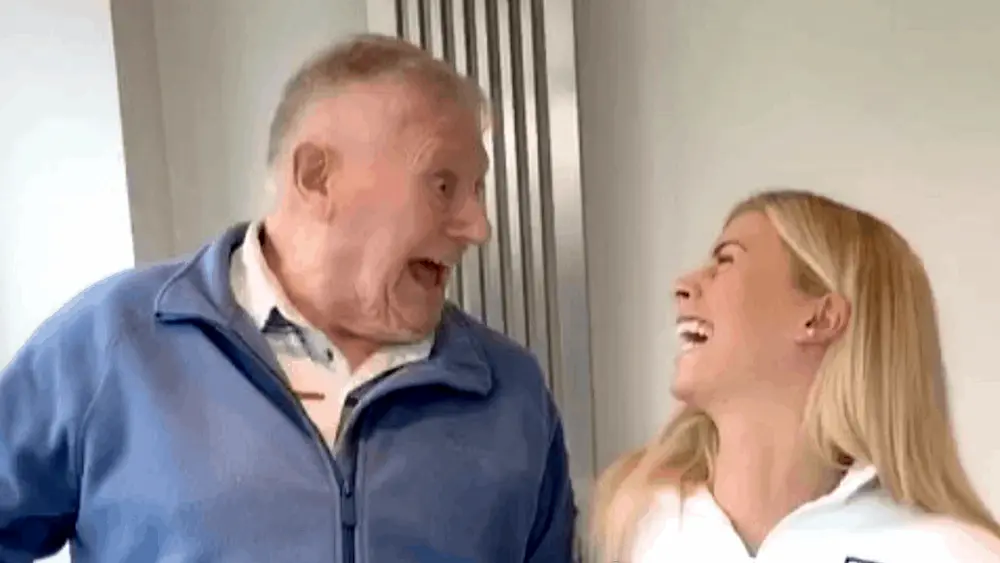 Lottie's Verdict: Best for Trending Videos
Our next star went viral on TikTok without even realising it. Joe Allington, 87, from Lichfield, uploaded a 14-second video to express his exasperation at seeing empty shelves at the supermarket at the peak of pandemic stockpiling. The video quickly gathered in audiences and has now been viewed more than 42 million times – and Joe didn't stop there. Although he has been persuaded on occasion to attempt TikTok dance challenges, he has since recorded TikToks on more serious topics, including his health and the loss of his wife, although these are always interspersed with fun and light-hearted content documenting his obsession with doughnuts. Now that Joe can confidently work the app, he has reported using it to connect with the friends and family members he has been unable to see in isolation. A true inspiration!
TikTok Followers: 4.4m
Show me some of Joe's TikTok's
Phyllis & Lewis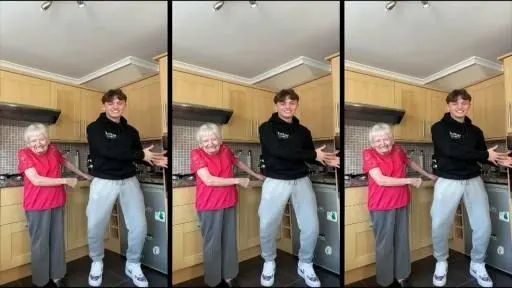 Lottie's Verdict: Best for Family Fun Videos
Another of the more unlikely TikTok stars in our lineup, Welsh nan Phyllis hit headlines when her grandson Lewis posted a TikTok of the two doing a popular dance challenge. Lewis, who was visiting his nan to drop off her weekly food shop while social distancing, had been posting content to TikTok for a while and was surprised when he saw views on the video of Phyllis rocketing up. The pair, who have since made a guest appearance on Good Morning America and amassed a huge social media following, continue to enjoy making TikToks together and even doing Q&As for their fans.
TikTok Followers: 1.5m
Show me some of Phyllis's TikTok's.
Amy Hawkins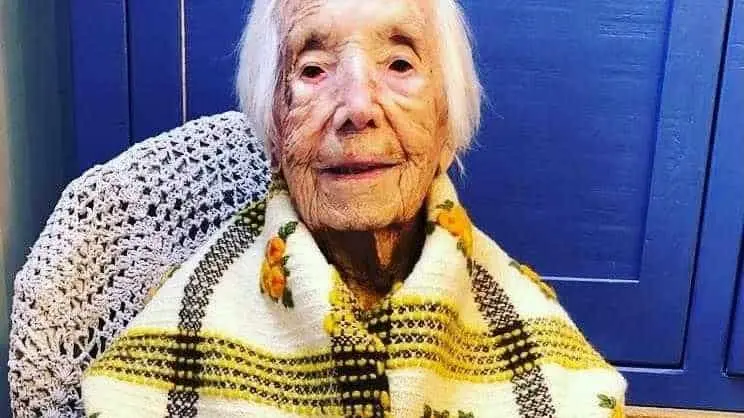 Lottie's Verdict: Best for Singing Videos
The next person on our list is a real record-breaker. Welsh great-grandmother Amy Hawkins became the oldest woman in Wales on her 110th birthday – and Britain's oldest TikTok star! – when her great-grandson uploaded a video of her singing 'It's A Long Way To Tipperary' to celebrate her milestone birthday. The touching video of Amy singing this old wartime hit was soon picked up by fans, gaining 30,000 views on the platform. A born performer, Amy has enjoyed music her whole life and likes to pass her favourite tunes down to her children, grandchildren and great-grandchildren!
TikTok Followers: 3k
Show me some of Amy's TikTok's.
Marham House (Halcyon Care)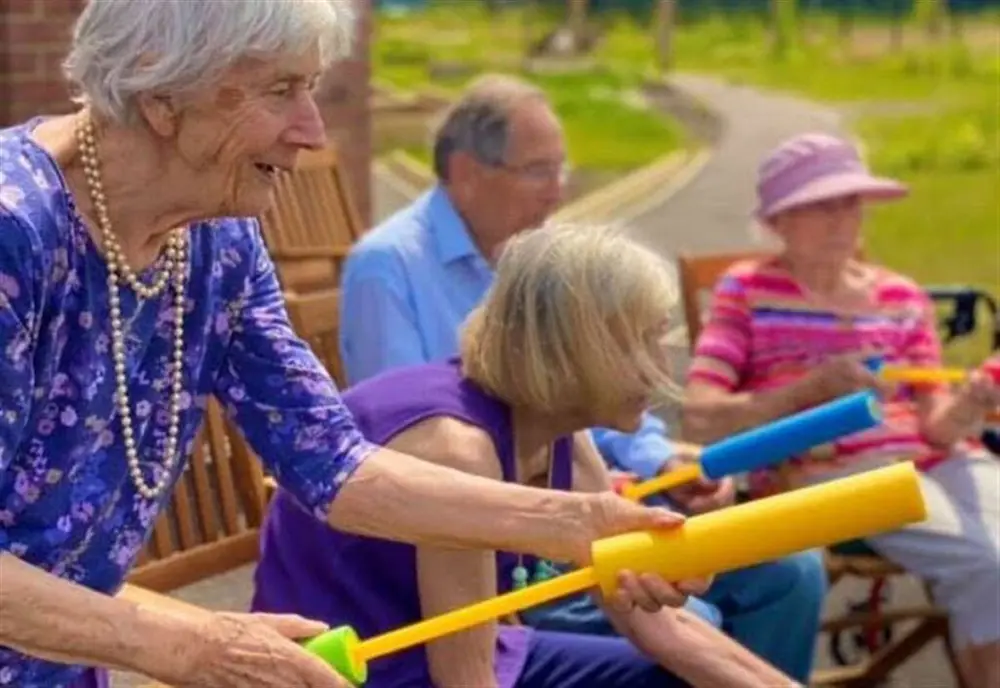 Lottie's Verdict: Best for Cooking Videos
Marham House in Bury St Edmunds rose to fame after they shared a video of care home resident Elsie's cooking up a storm in the kitchen. After trying out several fun activities in lockdown, Elsie's cooking video of her famous cheese straws stole the hearts of TikTok viewers. The video, which was was filmed over an afternoon at the care home, attracted a massive 1.7m views and over 350,000 likes. The care home's aim was to demonstrate that elderly people can live full lives just like everyone else – and what better way to do it than on TikTok?
TikTok Followers: 30k
Show me some of Marham House's TikTok's.
Teal Beck House (Anchor Hanover)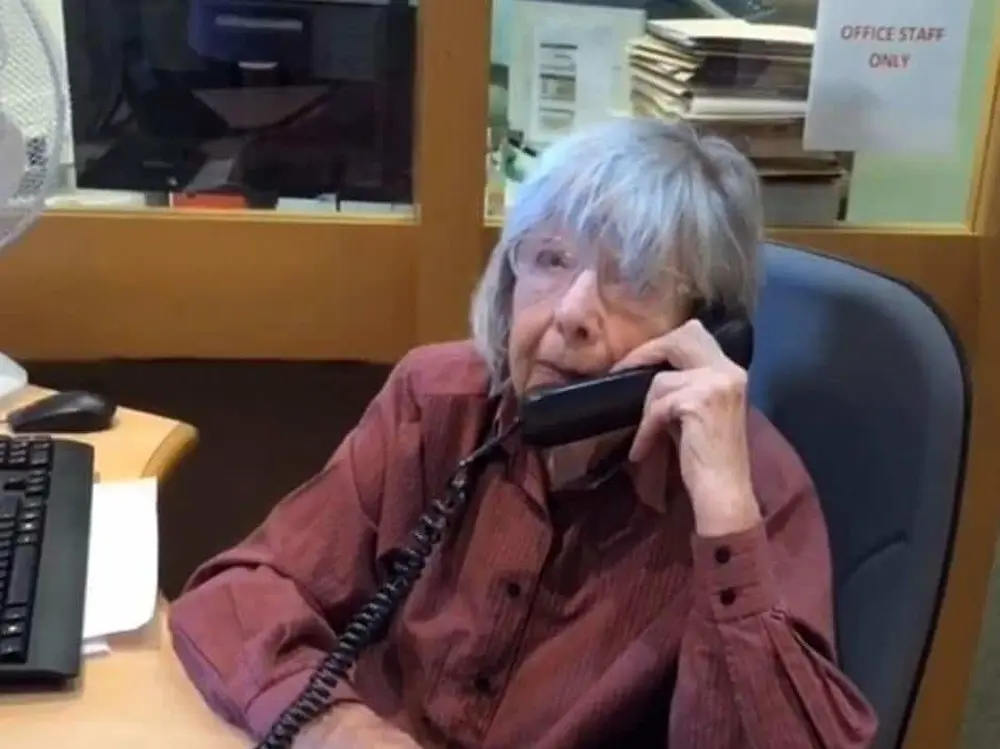 Lottie's Verdict: Best for Care Home Videos
During lockdown, the elderly residents of Anchor's Teal Beck House care home in Otley needed their spirits lifting when the pandemic prevented visits from loved ones. The solution? TikTok, of course! Deputy Manager Emma Thackray started 'TikTok Fridays' to boost residents' mood at a time when COVID restrictions were making life tough. The 40-odd residents have acted, sung and danced in a variety of entertaining videos, including an incredibly popular routine to Dolly Parton's 9 To 5, which was viewed nearly 400,000 times. This only goes to show how platforms like TikTok help to bring us together in tough times, giving us an opportunity to laugh and let off steam.
TikTok Followers: 16k
Show me some of Teal Beck House's TikTok's.
---
We're on a mission to support individuals and their loved ones throughout each stage of their later living journey. For more information, check out everything Lottie has to offer.