There are lots of perks to being a carer, including flexible hours and a very rewarding role helping people.
Did you know there are lots of benefits, free days out and discounts for carers too?
Here, we've rounded up the best carer discounts. This includes directory-style websites offering a range of discounts and deals, free and discounted days out for carers and other support carers may be eligible for in the UK.
Learn more about Lottie
Compare local care services or discover your dream retirement home.
Browse Lottie
---
Here's our list of carer discounts you can claim now:
---
Money-Saving Deals and Everyday Discounts For Carers in the UK
There are several websites dedicated to providing a variety of discounts for carers throughout the UK. We've gone over the main examples below, along with the Carer Friendly Card which can be used to gain even more carer discounts!
Discounts For Carers
Discounts for Carers is often thought of as the No. 1 site for carers looking for a wide range of discounts across various services and brands in the UK.
Discounts for Carers is aimed at people who care for a family member, live-in carers, care assistants and anyone else who falls into the 'carer' category.
There's a huge range of discounts, vouchers and other money-saving deals available. These include:
Savings on homeware and electrical appliances
Mobile phone deals
Discounts on essential regular payments such as utilities and broadband
Cheaper insurance
More affordable gym memberships
Travel and holiday deals
Money off top fashion brands
Financial advice is also available to those who need it.
Discounts for Carers is free and easy to join. All types of carers can sign up for the discount scheme and save some money when making these sorts of purchases.
CarerSmart
Belonging to the Carers Trust, CarerSmart is another discount site for carers, people with care needs, other care staff and volunteers.
Once you're a member, you'll be eligible for numerous offers and discounts, such as:
Cheaper insurance renewals
Free services such as legal advice
The best available rates from various energy suppliers
Discounted holidays and other forms of travel
Cashback when shopping with several different high-street retailers
Less expensive lifestyle and leisure activities
Just like Discounts for Carers, it's really easy to sign up (and it's free).
Carer Friendly Card
You can sign up for a Carer Friendly Card through Forward Carers.
You can use a Carer Friendly Photo ID card to:
Prove you're a carer when out and about (which is useful if you don't have any of the relevant documents with you)
Gain access to the exclusive Carer Friendly Community and other online support
Gain access to high street and online discounts - these are with local and national businesses alike
This card is also printed with your ICE ('in case of emergency' details) on the back. This means if something stops you from carrying out your caring role, the person who takes over will know exactly what's required of them, giving you peace of mind.
A Carer Friendly Photo ID card costs £15 for two years. You can also buy a 'bundle' for £25 which lasts for two years (this includes a lanyard and a cardholder).
You'll also be given a free digital version when you purchase this ID card.
---
Free and Discounted Days Out For Carers
Throughout the UK, you'll find free and discounted days out for carers. Often, this will include the people they care for as well. In many cases, finding these days out is simply a case of enquiring with a particular organisation and asking if they offer any discounts for carers. Alternatively, you can check individual websites.
Here are some of the most common and popular examples of free and discounted days out for carers in the UK.
Cinema tickets
The Cinema Exhibitor's Association (CEA) Card allows somebody at the cinema with a disability to receive an additional ticket for someone - often their carer - to go with them for free.
This card also makes it easier for cinemas to properly look after their disabled guests. For example, if the person you care for needs a certain adjustment, the staff can ensure this change has been seen to ahead of time.
Many cinemas in the UK take part in this scheme.
To be eligible, the person who requires assistance needs to be aged 5 years or over and receive one of the following:
A CEA Card costs just £6 and lasts for one year. You can apply here.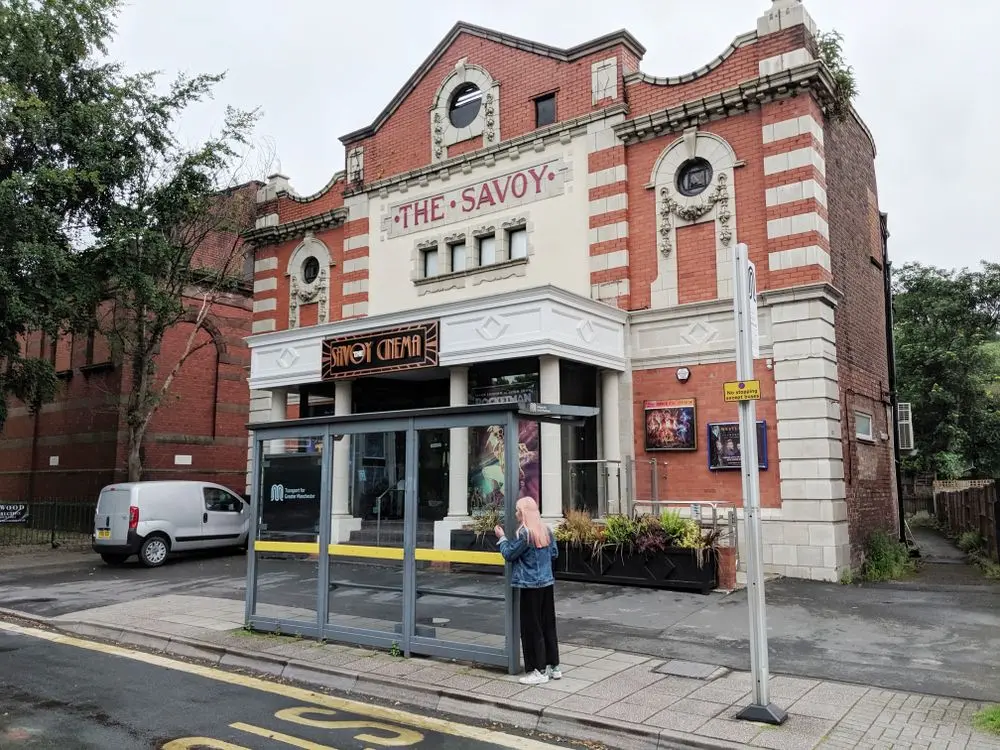 Theatre tickets
Many theatres also provide free tickets for carers and the person they care for. With that said, theatres don't have an equivalent of the CEA Card, so you'll need to enquire with theatres individually to find out what carer discounts are available.
To find out, get in touch with a theatre and ask whether they offer any discounts. If the answer is yes, you'll want to know what identifying carer documents they'll need as proof.
If the person you care for is in a wheelchair, you might also be able to reserve specific seats.
There are many concessions across London theatres, often including for carers and the people they care for. You can also check out the Access section of the Society of London Theatre website for up-to-date information.
You can find various theatre discounts using the Discounts for Carers site as well.
Theme parks
The majority of UK theme parks provide free or discounted tickets for carers. Many also allow people with disabilities and their carers to 'fast track' to the front of queues.
Below, we've given some examples of theme parks in the UK where carers can go for free:
Similarly, at Disneyland Paris, guests with disabilities and their carers are entitled to 25% off.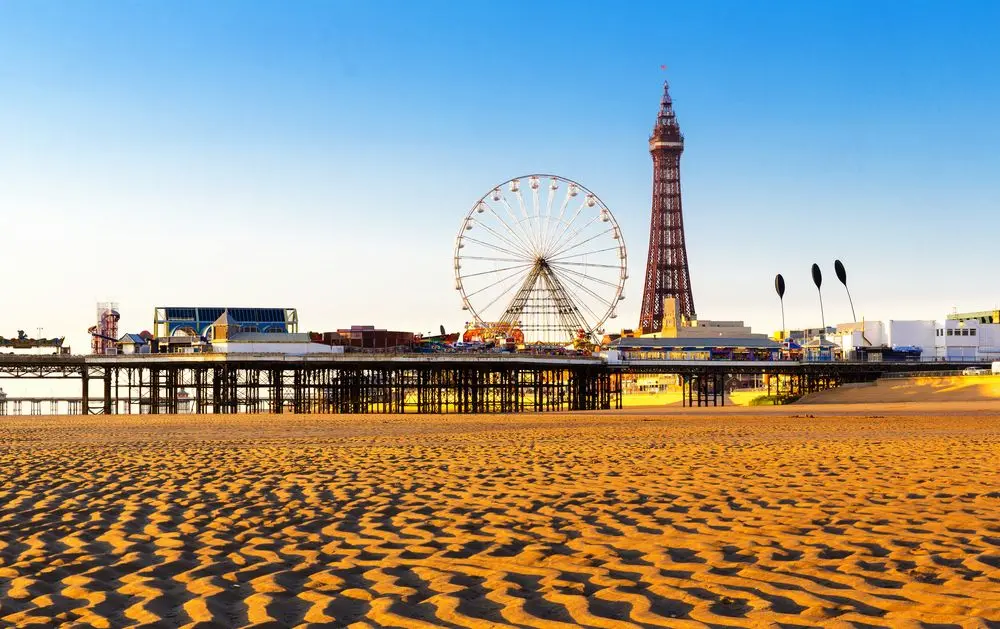 Merlin attractions
As mentioned above, all theme parks operated by the Merlin Group allow carers to claim a free ticket, provided you go with the person you care for who has a disability. These attractions include Chessington, LEGOLAND, Thorpe Park and Alton Towers.
If the person you care for has a Merlin Annual Pass or plans on getting one, you can claim one free carer pass at the same time. This provides unlimited access to over 30 attractions in the UK, including SEA LIFE, the London Dungeon, the London Eye, Warwick Castle and Blackpool Tower.
All SEA LIFE centres, including SEA LIFE London, SEA LIFE Birmingham and SEA LIFE Manchester provide a free carer ticket when you attend with somebody who has a disability.
Proof of disability is needed to issue passes. This proof could be through Disability Living Allowance, Personal Independence Payment, a Blue Badge, an Access Card or something similar.
Animal attractions
A number of animal-related attractions - such as zoos, safari parks and aquariums - offer free entry for carers when you attend with the person you care for. Below, we've provided some of the best attractions in the UK. Be sure to individually enquire with a particular zoo, aquarium or safari if the one you wish to go to isn't mentioned here.
Some football clubs will offer free admission for carers at their home matches. To find out if this is the case, we'd recommend ringing up your team and checking whether this is something they offer.
Level Playing Field - a charity aiming to improve the football experience for disabled fans - provides a huge amount of helpful information, including the relevant contact details for who you should contact at every football club to enquire about carer discounts and other accessibility-related questions.
By searching for "find a football club offering free carer tickets" in Google, numerous football teams will appear with relevant accessibility pages containing useful information.
Or, you can search for "[INSERT FOOTBALL CLUB] free tickets for carers" for a specific team.
To give a few examples, Charlton Athletic offer 'Personal Assistant' and 'Accessibility Wheelchair' tickets that can be booked alongside a free 'Essential Companion' ticket. At Stevenage, disabled fans will pay the normal price with a free carer or personal assistant if needed. Similarly, one free personal assistant ticket is allocated to each disabled admission at Liverpool. Northampton Town has several positions for wheelchair users to sit with a personal carer if needed.
You can follow a similar process for other sporting events. You can enquire with Wimbledon to see whether they provide free tickets for carers. England Rugby also has a section of its site dedicated to accessible tickets.
Discounts for Carers offer a range of live sports tickets, often with £10 off for carers.
National Trust and English Heritage properties
Up to two carers or essential companions are eligible for free entry at any National Trust site in the UK. However, the person you care for will still need to pay for entry.
National Trust offers an Essential Companion Card. This is what lets staff know you're a carer and need to be there to look after the person you care for, meaning you won't have to pay an entry fee.
To order an Essential Companion Card, you should get in touch with National Trust via email, phone or post:
Phone Number - 0344 800 1895
Email - enquiries@nationaltrust.org.uk
Post - National Trust, PO Box 574, Manvers, Rotherham, South Yorkshire, S63 3FH
Similarly, carers are eligible for free entry to all English Heritage sites and events (when accompanying the person they care for). By calling English Heritage on 0370 333 1182, they can give the person you care for a 'letter of authority'. This will ensure you're given free entry when accompanying them. You can also let staff at the ticket office know you're an essential carer upon arriving at an English Heritage site.
RHS Gardens
There are more than 200 RHS partner gardens in the UK and overseas. Many of these stunning UK locations provide free or discounted entry to carers when they visit with the person they care for.
Though the majority do, some RHS Gardens, events (such as flower shows) and other sites don't provide discounts or free entry for carers. With this in mind, we'd recommend double-checking before making the trip.
The Royal Horticultural Society has created a helpful list to make this search easier. This includes all of their gardens in the UK, as well as whether they offer any carer discounts (and what they are if so).
To give an example, RHS Garden Bridgewater provides entry for two carers free of charge when they're accompanying visitors who require their assistance.
What's more, the RHS Chelsea Flower Show provides free entry for carers when they attend with the person they care for.
Museums
Museums throughout the UK will allow carers to enter for free when accompanying the person they care for. The person you care for will usually need to pay for a ticket though. As is the case with some of the other free days out we've listed, the easiest way to find free museum tickets for carers is often to directly enquire with a particular museum or check their website.
To give a few examples, the following museums offer free carer tickets when accompanying a disabled guest:
Festivals
Many festivals will provide carers free tickets so they can attend with the person they care for. To find out if this is the case for a specific festival, get in touch so you can explain your situation and see what support is available. Many festival websites will have 'accessibility' sections dedicated to this exact topic.
Festival goers unable to attend Glastonbury without the support of a companion or carer can apply for an extra ticket at no extra cost.
Similarly, disabled customers at the Isle of Wight festival can apply for one free carer ticket. The carer must be aged at least 18 years old.
Concerts for Carers
To reward paid carers and NHS staff for their amazing work and effort since the COVID-19 pandemic began, they can claim free concert tickets for events across the country through Concerts for Carers.
Concerts for Carers is a charity which aims to promote positive wellbeing and mental health by providing these free tickets for people who work in often pressurised and stressful roles.
To be eligible, one of the following must apply:
You're employed in a care home, you provide home care or you work in a support role for a provider registered with the relevant regulatory body (such as the Care Quality Commission in England or the Care Inspectorate in Scotland)
You currently work in the NHS in any role (including volunteering)
---
Other Support For Carers
Aside from these free and discounted days out, unpaid or informal carers are also eligible for lots of other perks and benefits. We've gone over the additional support available to carers below.
Through your local council or authority
We'd recommend getting in touch directly with your local council or authority. This is because the support offered will differ slightly from council to council.
When you get in contact with your local council, you should ask what support (if any) they're able to provide for carers, along with the person you care for.
If you live in a different area from the person you care for, it'll be their local council you need to contact.
Council tax discount
In the UK, lots of people are entitled to Council Tax discounts, with carers often falling into this bracket. Some people are eligible for discounts, while others aren't required to pay anything whatsoever. We also have a guide explaining whether pensioners pay Council Tax.
If you live at the same address as the person you care for, you might be eligible for a Council Tax discount. To be eligible, you'll need to provide 35+ hours of care per week. The person you care for can't be your spouse, civil partner or child (aged under 18).
The person you care for also needs to receive at least one of the following benefits:
Speak to your local council to find out the process of applying for a Council Tax discount.
Money off gas and electricity
There are a few avenues to explore when it comes to getting your gas and electricity bills reduced. Many of these aren't specific to carers, but are definitely still worth checking out:
Motability Scheme
If the person you care for receives a benefit due to having a disability or illness that limits their mobility, they can use this benefit money to pay for a vehicle from a charity called Motability.
This benefit could be the higher rate of Disability Living Allowance or Personal Independence Payment.
Vehicles available include cars, powered wheelchairs and mobility scooters.
As a carer, you might be able to use the Motability Scheme on behalf of the person you care for. This is common when the person you care for is your child and they have a disability which limits their mobility.
Blue Badge parking
If the person you care for finds walking difficult, you may be eligible for a Blue Badge. Similarly, if you have limited mobility, you can apply on your own behalf.
Having a Blue Badge entitles you to easier parking. It allows you to park nearer to your destination. A Blue Badge also grants you access to designated parking spaces while exempting you from certain parking restrictions.
A Blue Badge costs up to £10 in England and £20 in Scotland. They're free in Wales. A Blue Badge will usually last for up to three years.
Disabled Persons Railcard
A Disabled Persons Railcard can be used by anybody with a disability which makes travelling by train difficult. Right now, they cost £54 for three years or £20 for one year.
A Disabled Persons Railcard gives a 1/3rd off discount on all rail tickets. If the person you care for has a Disabled Persons Railcard, you'll also get 1/3rd off tickets. This applies to anybody travelling with them - you don't need to prove you're their carer.
On average, a Disabled Persons Railcard will save £91 per person (or £4.26 per journey).
You can learn more in our guide on public transport concessions.
Carer benefits
Carers are eligible for lots of other benefits as well, including:
Check out our guide on the benefits you claim as a carer to learn more.
---
We're on a mission to support individuals and their loved ones throughout each stage of their later living journey. For more information, check out everything Lottie has to offer.