Staying active and doing the things you love is just as important in later life as it is during your younger years.
Activities - often organised with community spirit and socialisation in mind - provide a brilliant opportunity to meet new people, pursue exciting new interests and keep up with your favourite hobbies.
There are numerous activity groups and activities for over 60s throughout the UK, and we've curated some of the very best. We've also looked at the best ways to find activities for over 60s and have provided some general activity ideas for older adults.
Learn more about Lottie
Compare local care services or discover your dream retirement home.
Browse Lottie
---
Find activities for over 60s near you and throughout the UK:
London
East London Cares' Social Clubs
The East London Cares' Social Clubs are a collection of group activities which occur throughout the week. These activities take place across Hackney and Tower Hamlets in Greater London.
Activities could include things like coffee mornings, dance, wellbeing classes, visiting historical buildings, choir sessions and even Qijong - a form of ancient Chinese meditation.
All you need to do is fill in the sign-up form and somebody will shortly be in touch. Then, you'll get sent a monthly list of events and activities for older adults and over 60s.
Coin Street
Aimed at people living in North Lambeth and North Southwark, Coin Street has a range of activities for over 50s and 60s. All of these sessions try to be as accessible and affordable as possible for adults, with community classes costing just £2 or £3.
These sessions are a great opportunity for older adults to meet new people through activities such as yoga, painting and contemporary dance.
South East
Hove Gardening Club
The Hove Gardening Club comprises keen gardeners in the Hove area on England's south coast. They meet every month to listen to gardening-related talks, have friendly competitions and visit gardens or other similar places of interest. Above all, this club allows members to express their interest in growing plants.
Having been founded over 60 years ago, the Hove Gardening Club in East Sussex also holds an annual Plant Sale in May which proves to be very popular each year.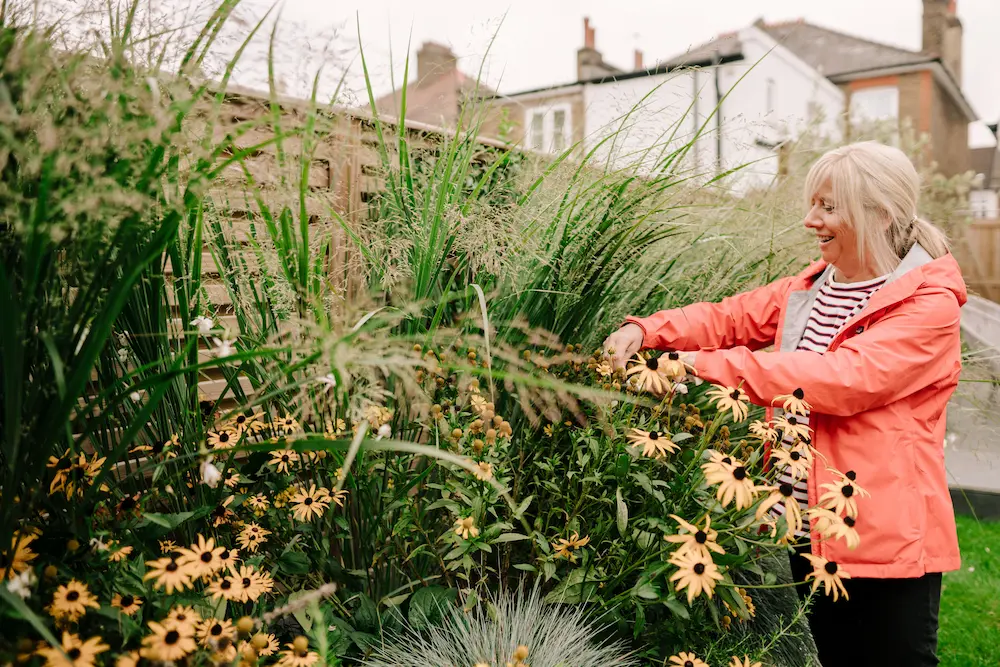 Greenhill Senior Citizens' Club
A friendly club aimed at anybody aged over 50 or 60 years old, the Greenhill Senior Citizens Club in Herne Bay, Kent, offers daily activities for older adults. These activities include things such as crib, kurling (a variation of bowls which can be played indoors), line dancing and sequence dancing.
Once you're a member of this club, you'll also be able to take part in regular social events, coach trips and holidays.
South West
Wellbeing South Somerset
Wellbeing South Somerset provides a directory of activities for over 60s and older adults throughout Somerset.
'Singing for the Brain' in Ilminster allows older adults to meet new people in a friendly and social environment, while 'Good Companions' in Chard is a club aimed at over 55s that has two talks a month and five outings per year. They also do a range of social activities, including bingo.
PramaLife
Through PramaLife, you'll find activities, social groups and trips across Dorset. These are targeted at older adults and aim to help tackle loneliness.
You can use their site to navigate around the map and see what activities are available near you.
There are a huge amount of activities to explore. For example, there's a 'Museum Memories Group' every Friday in Poole, a 'Songs for the Mind' session near Southbourne and a knitting group in Ferndown.
East Midlands
New Life Friendship Club
Created by a group of like-minded individuals who were after more daytime social activities, the New Life Friendship Club takes place across Nottingham and Nottinghamshire as a whole. This club has several hundred members and is run by a group of friends.
Right now, some of the most popular daytime activities you can take part in through the New Life Friendship Club include coffee mornings, hikes, river cruises, visits to local places of interest and much more. Some of the places they've visited are Bolsover Castle and Newstead Abbey.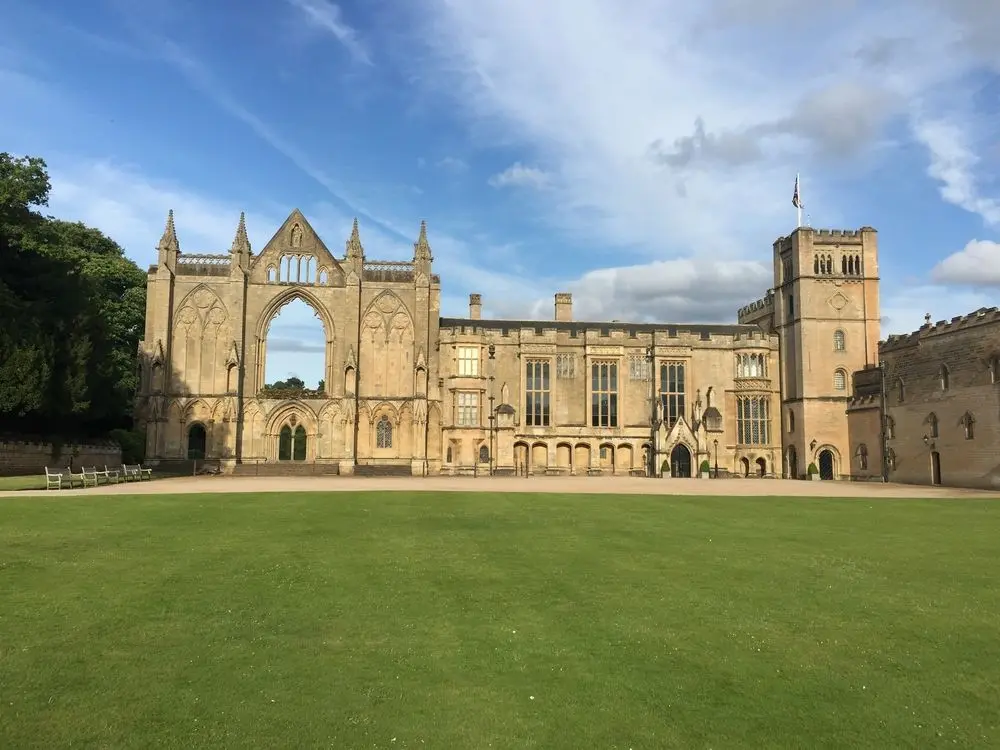 Derby City Council - Forever Active
Forever Active supports older adults to remain active in later life. The main focus is gentle exercise to increase your strength and stability, meaning you'll be less likely to fall.
Offered within the city of Derby, Forever Active offers numerous social activities which can be tailored to your individual interests, including adapted sports such as walking football and low-impact chair-based exercises.
West Midlands
Stechford Mobility Birmingham
Here, Stechford Mobility has compiled a list of activities available to older adults and those aged over 60 throughout Birmingham. This list includes various lunch clubs, social groups and other activities.
Each activity - such as the lunch club in Harborne - includes contact details and a link to their website if there is one, making it easy for you to get in touch with the organisers and go along!
Stechford Mobility Coventry
Similarly, Stechford Mobility has also created a list of activities for older adults in Coventry. Again, this list includes lunch clubs and social groups, as well as specialist groups (such as meetings for older adults with a hearing impairment).
The lunch clubs and social groups take place throughout the week and are all very affordable. Many of these activity groups are provided by Coventry Age UK.
Yorkshire and the Humber
Kirkgate Centre
Located in Shipley, West Yorkshire, the Kirkgate Centre is aimed at people of all ages, but has a section of its website dedicated to activities specifically for those over 55. These activities include afternoon matinees, afternoon tea, cooking and eating clubs, arts & crafts, painting, gentle exercise and more.
Some of these activities require you to book in advance, while for others you can simply turn up on the day. Most of these activities only cost between £2 and £4 a session.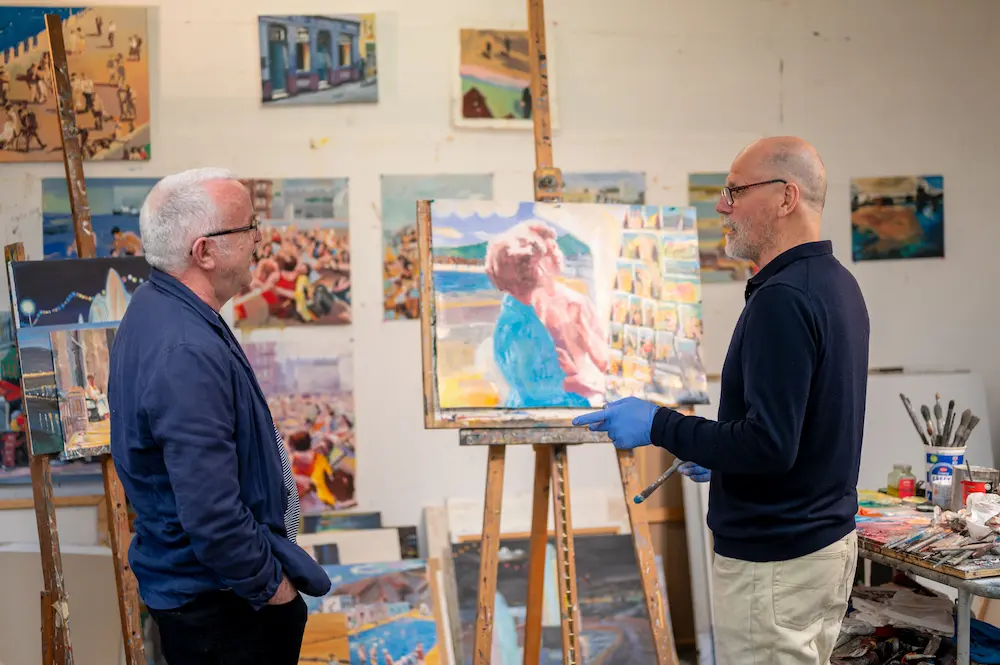 Leeds Playhouse For Older People
If you're looking for something completely unique, the Leeds Playhouse offers theatre workshops for older adults - including over 60s. This Leeds theatre provides creative projects and other opportunities for older adults to get involved in. Meaningful activities such as these can have a huge impact on mental and emotional wellbeing.
You can sign up for the newsletter through their site which will keep you updated with everything that's going on at Leeds Playhouse.
North of England
Active Forever Sunderland
With a range of social and physical activities for over 50s in Sunderland, the Active Forever programme organised by Active Families North East is sure to contain something suitable for you or your loved one.
Here, you'll find gentle exercise classes including pilates for beginners, line dancing and Zumba Gold, as well as bingo, lunch clubs and craft sessions that allow you to get really creative!
Age Concern Liverpool and Sefton
If you're living in Liverpool or Sefton and are aged 50 and over, Age Concern have a fantastic range of activities available.
All abilities are catered for through numerous types of activities, including dance classes, cycling, walking groups, art workshops, wellbeing classes, bingo and quizzes.
These activities take place throughout the week, both during the day and in the evening.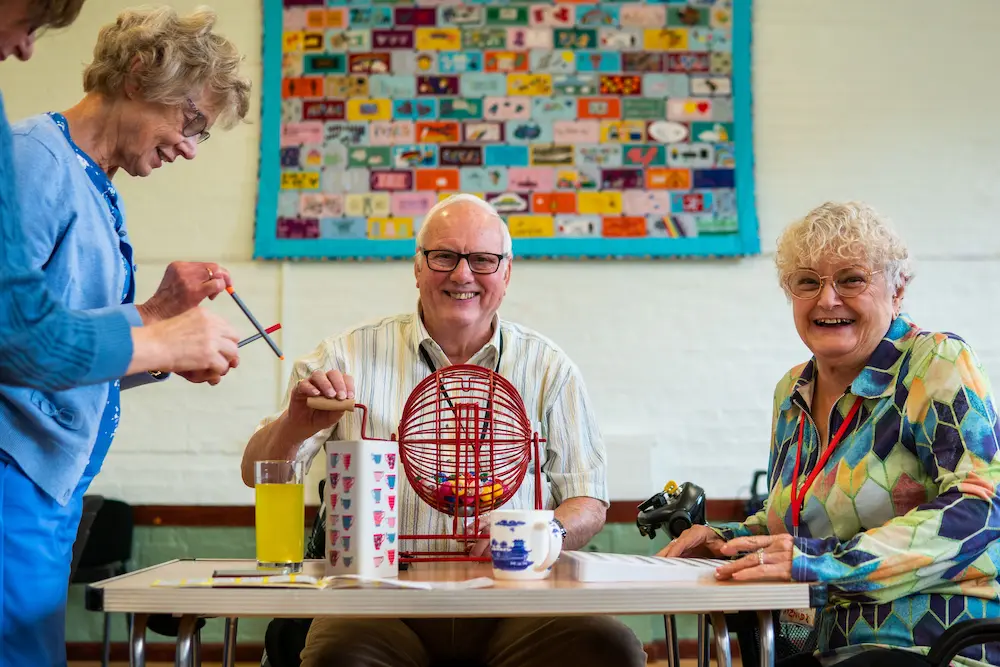 Scotland
Glasgow Day Centres
Glasgow's Golden Generation runs three day centres across Glasgow. These aim to reduce feelings of isolation and loneliness among older adults. Each centre has a varied activity programme which may include things such as art classes, armchair exercises, bingo, gardening and reminiscence activities.
These centres also plan regular days out during the summer, as well as Christmas shopping trips and themed party days for events such as Valentine's Day and Easter.
It costs £13 for somebody to attend one of these day centres for the day.
Edinburgh Leisure Ageing Well
The Ageing Well Project in Edinburgh provides a range of activities for older adults and over 60s across the city. The main goal is to help like-minded people meet one another while also making physical activity as accessible as possible. Because these activities are subsidised, voluntary contributions start from as little as £1.
A range of activities is available, with regular and popular options including allotment work, board games, dancing, nordic walking, photography, singing and walking groups.
Glasgow Lunch Clubs
There are various lunch clubs throughout Glasgow which are often aimed at people over 60. These usually cost under £5 and are a great way to meet new people in a friendly environment.
If you click the link above, you can explore all the lunch clubs offered throughout Glasgow, along with when these take place and who you should contact to get in touch about going along.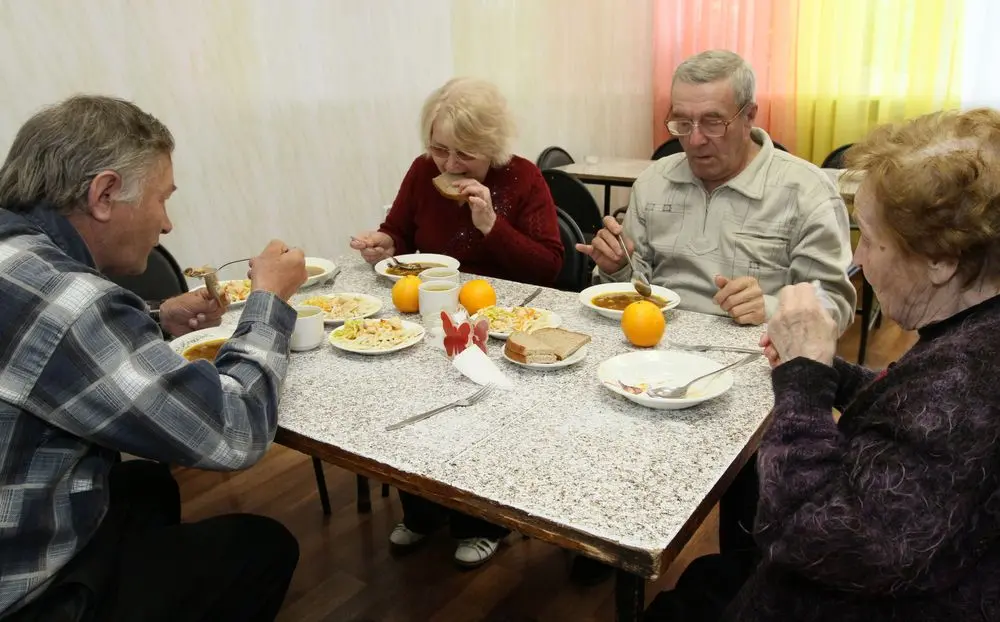 Wales
Reengage Activity Groups across Wales
Reengage offers activity groups for people aged 75 and over across Wales. These groups usually take place on a fortnightly or monthly basis and will meet in places such as community centres, churches, pubs or leisure centres. What's more, they're free to attend!
Some of these activity groups can be found in parts of Wales such as Glamorgan, Barry, Wrexham, Cardiff, Kidwelly and Newport.
Llanishen Leisure Centre, Cardiff
Llanishen Leisure Centre in Cardiff has a range of activities dedicated to their 60 and over community. These activities are the perfect way to stay active while socialising with like-minded people who live in Cardiff or nearby.
They have a range of fitness-related activities and sessions that run during the morning and afternoon throughout the week.
Active Older Adults in Swansea
Action for Elders runs weekly groups in Swansea through their 'Balanced Lives' and 'Better Together' programmes. These include a mixture of exercise and social activities - they're a brilliant way to meet similarly aged people with shared interests.
Some of the specific activities available include social walks, hot soup and film nights and tea/coffee afternoons.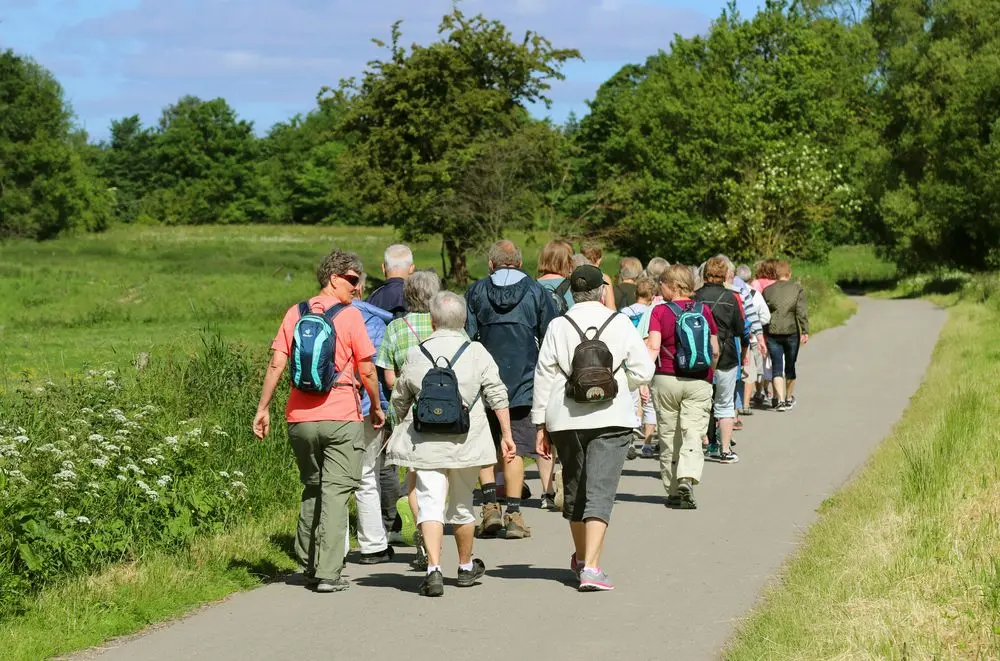 ---
Where to Find Activities For Over 60s in the UK
There are several directories and websites which can help you and your loved one find activities for older adults in the UK. We've gone over some of the best options below.
Age UK
The Age UK social activities directory is a brilliant way of finding numerous social events and groups specifically aimed at older adults.
Age UK also has various activities and events pages dedicated to showcasing fun things for older adults to do in various parts of the UK. The example we've linked to is for Brighton & Hove and West Sussex.
Age Space
Similarly to Age UK, Age Space has hubs dedicated to counties across the UK. Within each of these county hubs, you'll find all sorts of useful information for older adults, including guides for having a great day out in that particular area.
Meetup
An online platform for creating communities and meeting new people, Meetup is also a great place for finding activities for over 60s in the UK. Using Meetup, you can search by your area and the kind of activities you'd like to take part in. You can also apply various filters to narrow your search.
---
We also have the following guides dedicated to helping you stay active and social in later life:
---
We're on a mission to support individuals and their loved ones throughout each stage of their later living journey. For more information, check out everything Lottie has to offer.