There are a multitude of workplace benefits out there to help with annual leave, mental health, child care and remote working. Each one is designed to boost workplace culture and ensure organisations can retain and recruit the very best employees. You could say the world of employee benefits is booming, however, there is a very clear problem that causes a huge amount of absenteeism in the workplace. And it increases every year.
More employees are resorting to using annual and sick leave, sometimes even unpaid leave, to look after their elderly relatives. Staff who have eldercare responsibilities face several challenges and these may result in unexpected absences in the workplace. Caring responsibilities can occur at short notice, for instance following a stroke or heart attack. Here we explore the causes of absenteeism and the consequences it can have on an organisation.
Reduced Productivity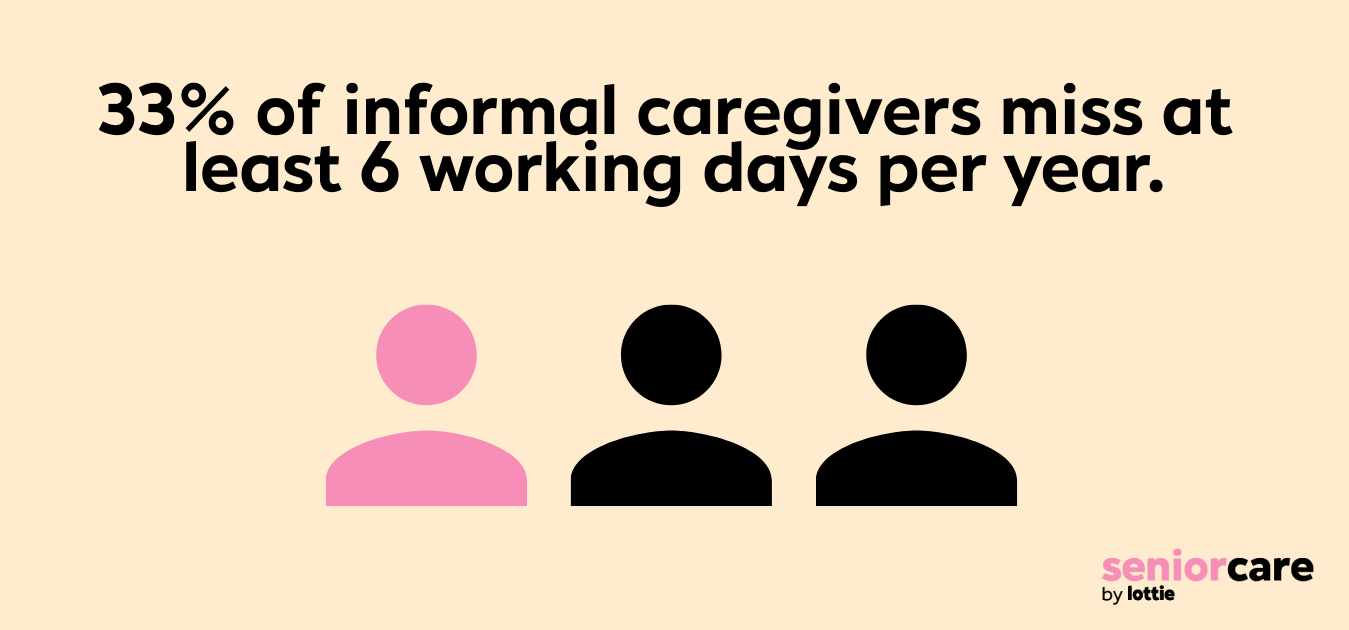 By the year 2024, the percentage above will only increase as we face the realities of our ageing population. Today, 1 in 7 employees are now caring for an elderly relative and is due to increase to 1 in 6 by 2040. From a personnel perspective, you can already see the consequences of how it will affect people's day-to-day work. However, it's the cost to organisations that is making Executives, Benefits Managers and HR Teams take notice.
Financial consequences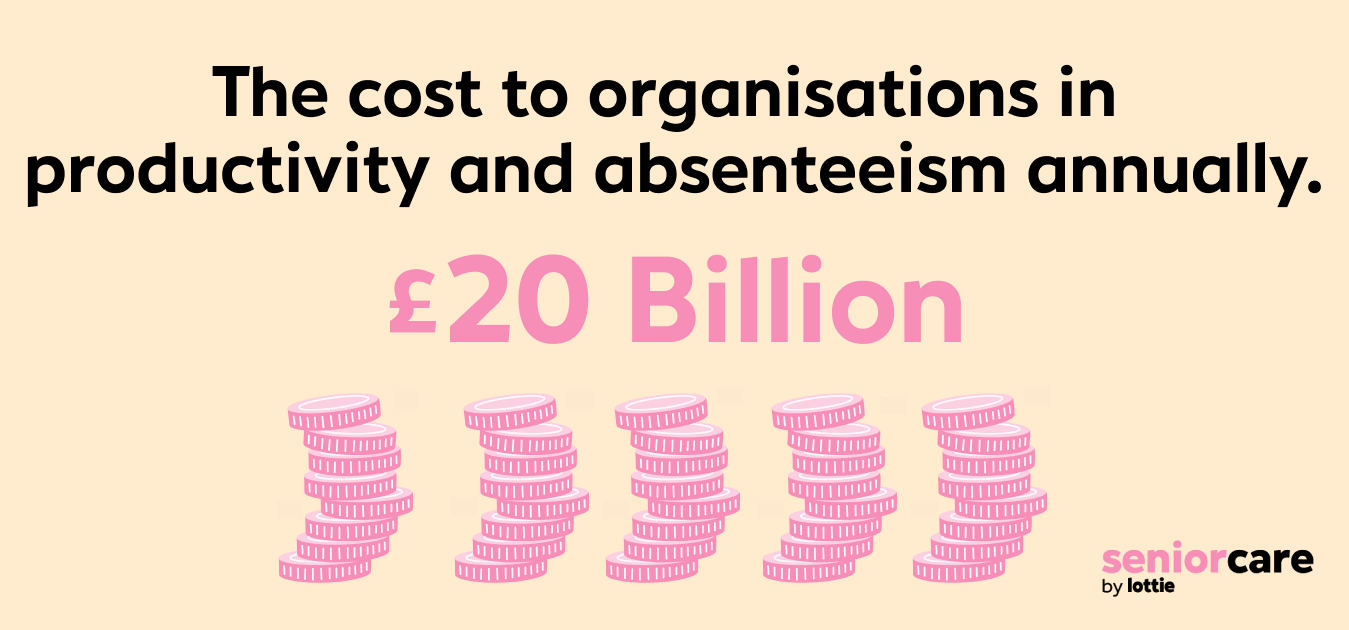 So it's clear that care and work doesn't just cause productivity issues and absenteeism, but financial implications too. Without proper policies or support in place, it can cost businesses across the UK millions of pounds per year. With a few simple support processes and benefits to aid unpaid carers in the workplace, it might help increase productivity and save your business a lot of money.
Mental Health burden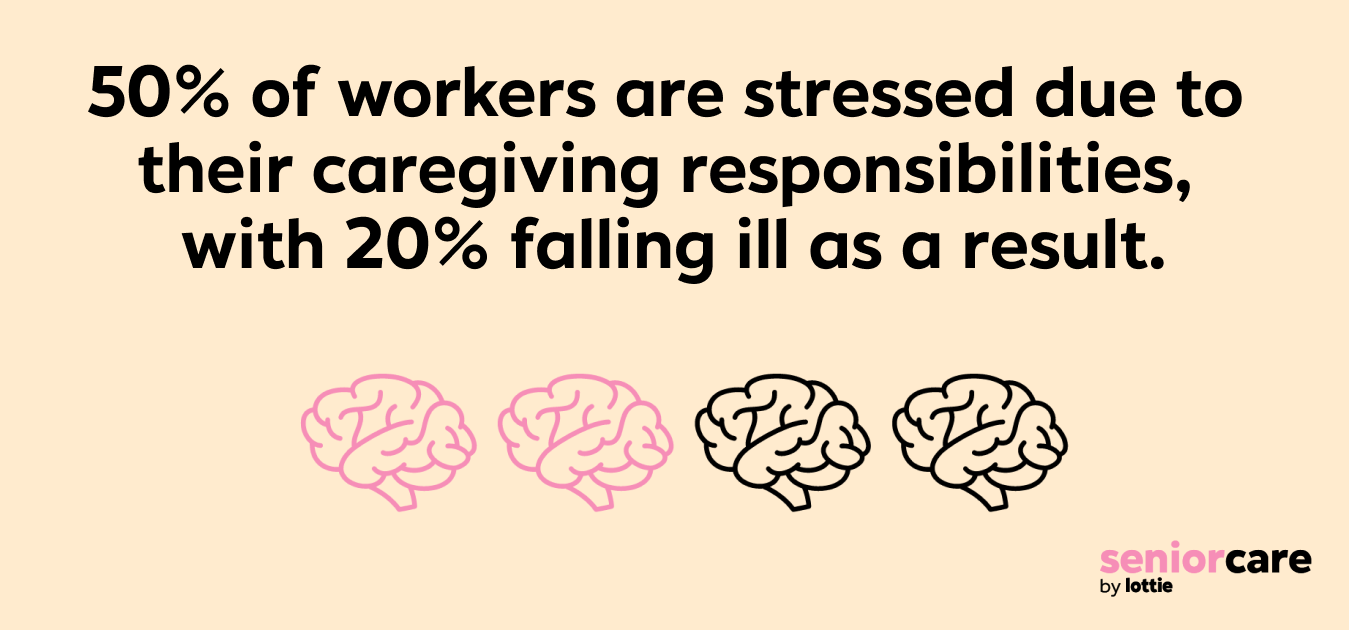 Whilst caring for a loved one can be an incredibly rewarding experience, there's no doubt the emotional debt involved. From seeking the right care, paying for it and then making sure your elderly relative is actually happy can be an exhausting process. You balance this with work and sometimes it can be so difficult to deal with. It is up to employers to make sure there are support networks in place to help their employee's mental wellbeing when they need it most.
The Eldercare benefit boost
As well as a loss of productivity, absenteeism can cause a chain reaction that endangers financial stability and the mental health of those workers affected. Whilst there are many things you can do to support caregivers at work, there are very few benefits that help protect your family's future. However, SeniorCare by Lottie does just that. Simply by incorporating this benefit into your workplace, you can help combat absenteeism and ensure that all your employees are supported when caring for an elderly relative. Seniorcare helps you search for the ideal care, gives you guidance from Care Experts and saves employees money in the process.
Want to know more about the costs of absenteeism for organisations? Take a look at our stat sheet of data points here and see all the cultural, mental, social and financial costs in one place.